Monday 14 April 2014 06.17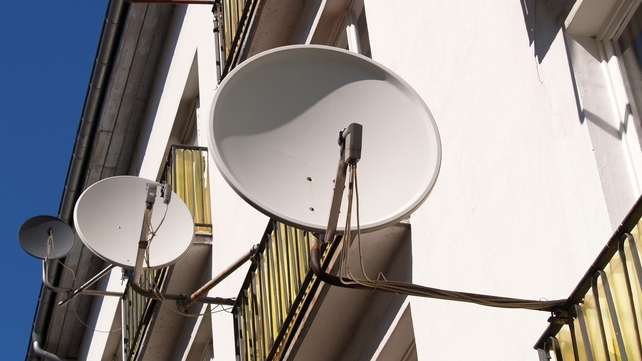 Irish TV will broadcast to Europe and the US from the start of next month
A Co Mayo based satellite television station says it will create 150 jobs when it extends broadcasting hours next month.
Irish TV will broadcast to Europe and the US from 1 May.
The station currently offers programming online as well as weekly satellite transmissions.
Now, in a €15m expansion, it plans to recruit staff across the country.
The station says it will have three people working in each county, to generate content.
In addition, 34 people will be employed at its Westport headquarters.
A further 20 staff will be based at offices in Northern Ireland, in Britain and in the US.
The station will transmit six hours of its own content each evening.
It will be available on Freesat and Sky packages in Europe and will be carried on the Public Broadcasting Service (PBS) platform in the United States.
Irish TV says it will focus on issues of interest to local communities around the country as well as reaching out to Irish people living abroad.
TOP STORIES

RTÉ News – Business Headlines