Friday 09 May 2014 17.33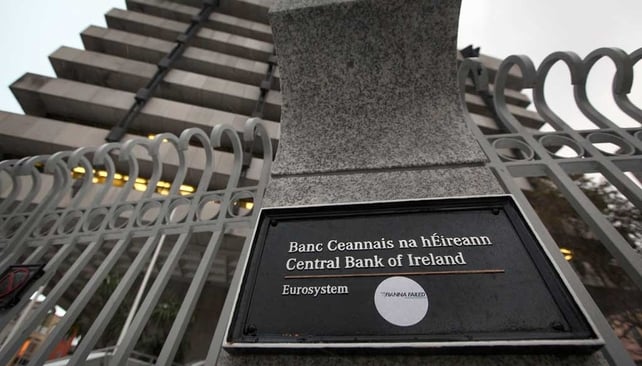 Interest rates on new mortgages were 44 basis points above the Euro Area average
Irish banks increased interest rates on mortgages in March and further cut the rate of interest they pay on deposits, according to new figures from the Central Bank.
Interest rates on new mortgages – either floating rate or short term fixed – went up by seven basis points to an average of 3.22%.  
The corresponding average rate for new mortgages in the Euro Area was 2.79% – 44 basis points lower than the Irish rate.  
Rates on existing mortgage loans increased by two basis points in March, to stand at an average of 2.81%.  This is lower than the average figure for the whole Euro Area of 3.33%.
That is because of the very high level of tracker mortgages in Ireland, and the relatively small number of fixed rate loans here.  
Floating rate mortgages – which include trackers – make up 85% of mortgages here, compared with just 27% for the Euro Area as a whole.
When the ECB cut rates last November by 25 basis points the average interest rate on Irish mortgages dropped by 13 basis points, compared to a drop of just two basis points in the Euro Area as a whole, reflecting the high share of tracker loans in the Irish mortgage market.
Lending rates to businesses on sums of less than €1m fell by 14 basis points in March to stand at 4.81%.  
However, this is 105 basis points higher than the Euro Area Average.  The Central Bank says these rates are volatile because of the low volumes of new business.
Deposit rates for businesses fell 5 basis points to 1.37% for existing accounts in March, but for new deposits the rates paid are just 0.4% – a drop of 4 basis points over the month.
Interest rates paid to households with term deposits continued to fall, and now have a weighted average of 2.03%.  
Household deposit rates have fallen continuously since May 2012, with banks no longer under pressure to pay high rates to attract deposits.  
The Central Bank says there is evidence of household deposits moving from medium-term savings accounts into the overnight category, highlighting the low deposit rates currently on offer across all maturities.
TOP STORIES

RTÉ News – Business Headlines