Updated: Friday, 07 Feb 2014 09:53 | Comments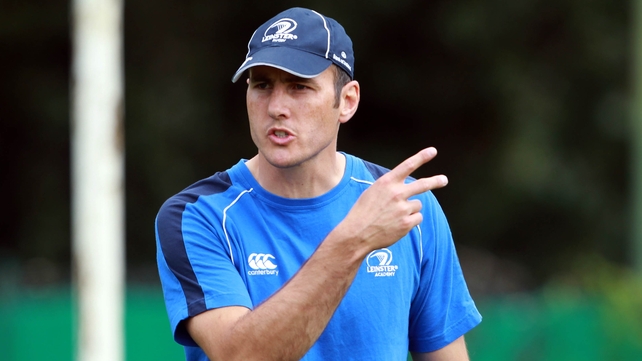 Girvan Dempsey feels that Ireland must play smart to overcome Wales
Girvan Dempsey believes Ireland need to be 'smarter' than Wales if they are to come out on top in Saturday's hotly anticipated RBS 6 Nations clash, with Joe Schmidt's preparation techniques playing a key role.
Ireland and Wales had victories over Scotland and Italy respectively last week, setting up a crunch clash between two of the biggest rivals in the competition.
Both sides have lost big matches in recent seasons, with Ireland claiming a Grand Slam in Cardiff in 2009 but suffering defeat in the Rugby World Cup quarter-final two years later. Last year, only a defeat to Ireland in the opening round denied Wales a second Grand Slam in a row.
Speaking on The Rugby Show, RTÉ's rugby podcast, Dempsey said: "We've got to be smarter than Wales and I have no doubt Ireland will look to be. I know from experience Joe Schmidt's ability to mastermind a gameplan by scripting three or four phases."
Schmidt's methods focus on pre-planned sequences that happen over multiple phases.
Dempsey added that Ireland will seek to "drag Wales defensively to where you want them to be in order to create a half-gap. That is all he (Schmidt) will be looking for – a half-gap to punch somebody through a hole or get an offload and get in behind them.
"There are lots of ways of doing it and it will be interesting to see if he can implement it. We saw snippets of it against Samoa and more of it in the New Zealand game."
According to the former Ireland international full-back, Ireland started shaping their game for the clash with Wales in week two even before the Scotland game.
He added: "He (Schmidt) will have targetted this. When the guys were in camp a number of weeks ago, their first week would not have been focussed on Scotland. He would have been prepping for Wales by putting in little bits and pieces of how they were going to attack Wales and the focus would then have changed to Scotland."
Dempsey believes that the preparation will bear fruit, and that Ireland can get the victory, but in a narrow clash, hopefully with the crowd playing a role as it did in Ireland's last-minute defeat against the All Blacks in November.
He added: "I hope the atmosphere is something similar but that Ireland get the right side of the result this time. It is up to the team to get that atmosphere and try to get the crowd behind them early on."
LIVE: RBS SIX NATIONS
Live television coverage of Ireland v Wales and Scotland v England from 13:30 on Saturday 8 February, and France v Italy from 14:30 on Sunday 9 February on RTÉ Two and RTE.ie (Ireland only). Live radio coverage on Saturday Sport (14:00) and Sunday Sport (14:00) on RTÉ Radio 1 and RTÉ.ie (Worldwide).
User contributions and/or comments do not, unless specifically stated, represent the views of RTÉ.ie or RT&Eacute.
Click here for Terms of use

RTÉ Sport sport headlines