Thursday 27 March 2014 07.38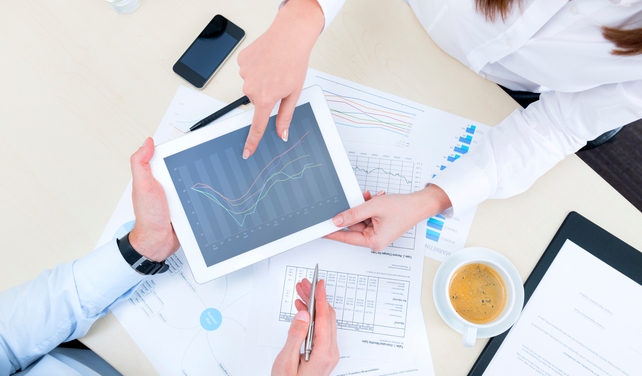 IFG revenues for 2013 rise, but operating profits down
Financial services group IFG has said that John Cotter, its group financial director, will assume the role of interim chief executive from April 7 while the search for a new CEO continues.
As previously announced, the group's CEO Mark Bourke is leaving the company next month.
Announcing its annual results today, IFG said its revenues for the year to the end of December rose by 4.6% to £79.6m on the back of strong growth in its Saunderson House and Ireland divisions.
Operating profits for the year fell to £4.6m from £6.2m in 2012 while the company said its adjusted operating profit of £9.6m was in line with the 2012 figure.
The company has also recommended a final dividend of 3.19 cent per share for the year.
"The group delivered a solid financial performance, increased revenues and expanded its client and asset base. We continued to invest in people, technology and operational capability," commented the company's CEO Mark Bourke. 
"New business momentum has been maintained in 2014. With a strong balance sheet, management strength and clear strategic focus, the group is positioned to deliver growth," he added.
TOP STORIES

RTÉ News – Business Headlines