Friday 06 June 2014 19.23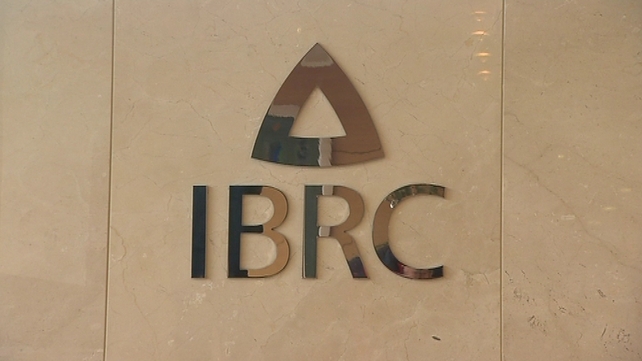 IBRC liquidation fees paid to professionals €111m.
An interim report of the Special Liquidators of IBRC says the specific cost of the liquidation to date has been €41.6 million.
But the report says this was more than covered by a saving of €56 million in ongoing costs achieved during the liquidation period.
The report to the Minster for Finance says professional fees related to the sale of €21.7 billion worth of loans were a further €70 million – or 0.35% of the face value of the loans.
This brought the total amount of fees paid to professionals to €119.2 million.
The Minister for Finance asked for a rebate, and the three main firms agreed to reduce their share of the bill by €7.6 million as follows: KPMG – €5m rebate on a bill of €48.4 million, Solicitors A&L Goodbody – €2.5 million rebate on a bill of €25.2 millin, and Solicitors Linklaters – rebate of €100,000 on a bill of €15.9 million.
KPMG – the accountancy and professional services firm that provided the special liquidators, was paid €48.4 million in fees for the special liquidation and a further €3.9 million for work for NAMA.  It says the fees were base don the NAMA rate card for relevant services.
Other legal advisors received €10.8 million, including €4 million for Arthur Cox and €2.7 million for Byrne Wallace.
Other professional advisors earned €14.9 million in fees, the biggest share going to accountants and professional services firm PwC, which received €4.6 million.
A property valuation firm – which contractually insisted on remaining anonymous – earned €3.5 million.  Another property firm – Savills, earned €941,000.  In all property valuation fees amounting to €4.2 million were paid.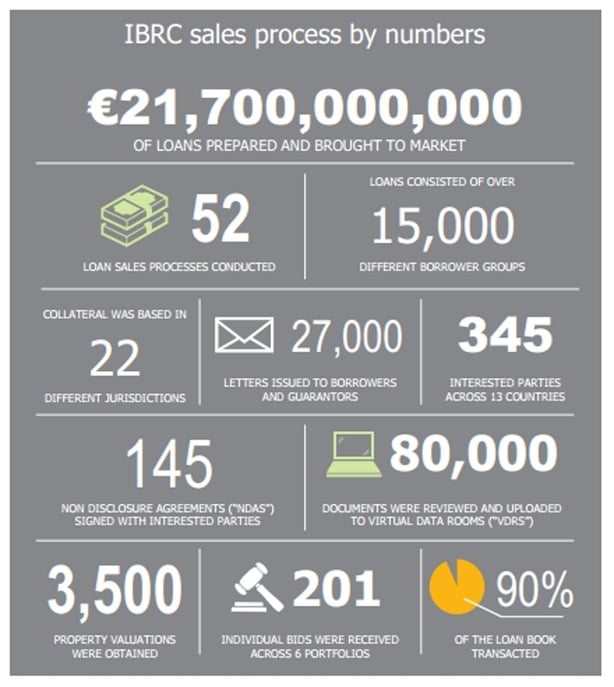 The report also reveals further details on the six loan portfolios that have been sold.
Project Evergreen – Irish originated corporate loans – attracted 58 indicative and 20 binding bids for loans with a face value of €2.5 billion.  84% f the book was sold.
Project Rock – €5.5 billion worth of UK originated commerical real estate loans – attracted 31 indicative and 13 binding bids.  
Project Salt – €1.8 billion worth of UK commercial real estate originated loans – attracted 11 indicative and 4 binding bids.
Project Sand – €1.8 billion worth of Irish originated residential mortgages – attracted 13 indicative and just 2 binding bids.  64% of the book was sold to the market, with the balance – amounting to some 6,500 mortgages – to be placed on the market in the coming months.
Project Stone – €9.3 billion worth of Irish originated commercial real estate loans – attracted 25 indicative and 14 binding bids.  85% of the book was sold.
And project pebble – €0.8 billion US commercial real estate, UK hotels and UK and Ireland shopping centres – attracted 6 indicative and 4 binding bids.
TOP STORIES

RTÉ News – Business Headlines