Friday 06 June 2014 15.40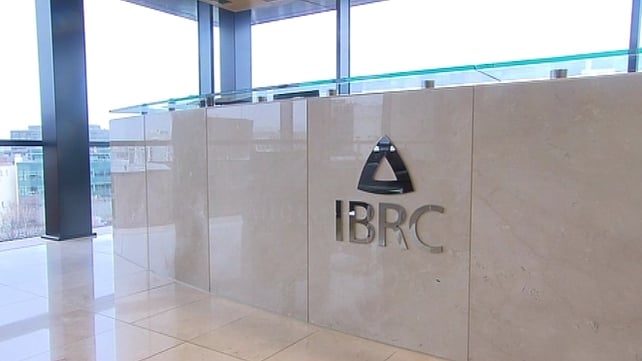 Progress Update Report on the special liquidation of Irish Bank Resolution Corporation published today
A progress report on the special liquidation of IBRC states that had the bank continued to wind-down its operations until 2020, the costs would have been much greater than the costs associated with its liquidation.
A Progress Update Report on the special liquidation of Irish Bank Resolution Corporation, formerly Anglo Irish Bank, said that €10.9 billion of debts owed to NAMA has been repaid.
€2 billion remains to be paid. 
The progress report was formally requested by Finance Minister Michael Noonan after discussions with the Department over the past few months.
"The liquidation of IBRC has not only greatly reduced the costs of the wind-down but has also mitigated the risks associated with a long term wind-down", the Minister said.
IBRC's Special Liquidators continue to repay the remaining debt owed to NAMA and expect this to be repaid in full by the third quarter this year. 
"The successful sales process to date has ensured that no assets will transfer to NAMA. This has significantly reduced the state's contingent liability which was recently cited in Moody's recent upgrade of the Irish sovereign," a statement from Mr Noonan said.
The progress report said that the Special Liquidators had conducted 52 separate and distinct loans sales processes which consisted of over 15,000 different borrower groups with collateral based in over 22 different jurisdictions. 
Letters were issued to over 27,000 borrowers and guarantors. The sales process involved liaising with 345 interested parties in over 13 countries with 80,000 documents being reviewed. 
The IBRC legal team also managed over 1,100 legal cases, over 20 legacy and public interest cases and dealt with over 240 data requests, it added.
Mr Noonan said that the now successful outcome of the special liquidation has drawn a line once and for all under the cost to the Irish taxpayer of Anglo Irish Bank. 
"A significant risk to the state and taxpayer has been removed and the benefit of this can be seen in the significant reduction in the States borrowing costs, our 10 year bonds opened at a yield of 2.495% this morning, and has been a contributory factor in Ireland's sovereign rating upgrades," Mr Noonan said.   
"The success of the liquidation has brought many new investors to Ireland and this has had knock on benefit across the economy," he added.
"I am satisfied with the financial outcome of the liquidation to date which has far exceeded our expectations and has not resulted in any further cost to the Irish taxpayer," the Minister concluded. 
TOP STORIES

RTÉ News – Business Headlines