Wednesday 12 February 2014 06.38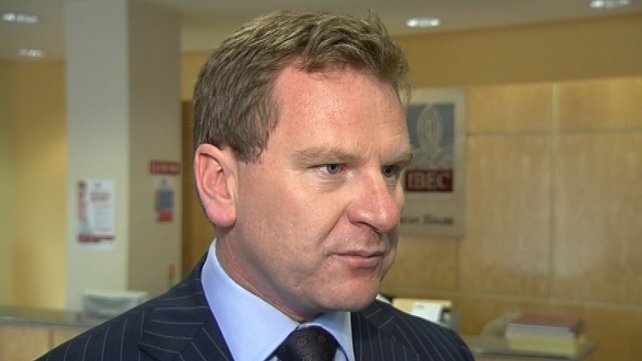 Danny McCoy has cautioned against pay rises
The Chief Executive of Ibec has said income taxes are too high and should be cut in the next budget.
Danny McCoy says pay rises now could undermine competitiveness, and that tax cuts are a better way to put money into employees' pockets.
In an address to the Ibec CEO conference this morning, Mr McCoy will tell delegates that increasing the tax take was necessary to correct the public finances.
However, he will say that tax hikes have gone too far, and are now holding back recovery.
He will call on the Government to cut income tax and adjust tax bands.
The highest tax rate currently kicks in at just over €32,000, less than the average industrial wage.
Mr McCoy will tell delegates that demands for pay increases by workers are a sign of economic normalisation, but with the tenth highest labour costs in the EU, pay levels have to be contained so as not to undermine competitiveness.
He will argue that tax cuts are a better way to give workers more disposable income, which can help to lift the economy, and ultimately increase Government revenues.
TOP STORIES

RTÉ News – Business Headlines