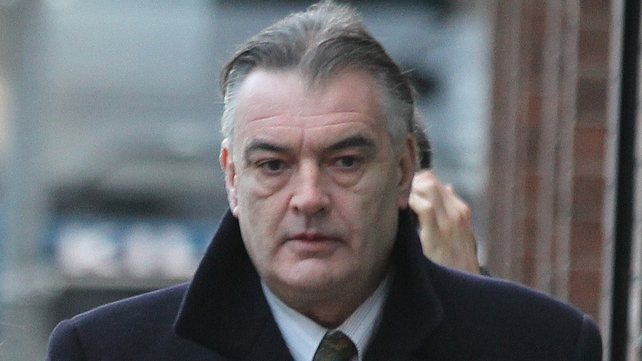 Ian Bailey says he was wrongfully arrested on suspicion of Sophie Toscan du Plantier's murder
Lawyers for journalist Ian Bailey, who says he was wrongly arrested on suspicion of the murder of French woman, Sophie Toscan du Plantier in west Cork in 1996, will begin outlining his action for damages to the jury tomorrow morning.
Mr Bailey, who is 57, and from the Prairie, Schull in west Cork, is suing the Garda Commissioner, Minister for Justice and the Attorney General for damages.
His lawyers told the court this morning that he was wrongfully arrested on suspicion of the murder of Ms Toscan du Plantier.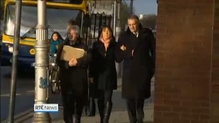 RELATED AUDIO & VIDEO
They said he will allege that gardaí conspired to manufacture evidence against him by unlawful means.
The jury panel was told these unlawful means included procuring witnesses to say Mr Bailey was at a place when he was not.
His lawyers told the court he also alleges that gardaí told everyone in the community that he was guilty and consequently his life has been a misery for the last 18 years.
Senior Counsel, Tom Creed, told the court, Mr Bailey alleges the gardaí were involved in unlawful and oppressive conduct.
As a consequence of this, he said Mr Bailey had suffered assault and also suffered emotional and psychological damage which had been intentionally inflicted by the gardaí.
A jury of eight men and four women has been sworn in to hear the case which is expected to take up to six weeks.
The court is dealing with some preliminary issues this afternoon.
Before sending the jury home for the day, Mr Justice John Hedigan, gave them a number of warnings.
He said the parties in the case relied on the jury members to bring their sound experience of life and common sense to resolve the issues.
He warned them to avoid rushing to judgment, however tempting that might be and told them to wait until they have heard all the evidence.
He warned them not to discuss the case with others while it is ongoing and not to engage in research on the internet.
He said they should be very careful about media coverage of the case and decide the case only on the evidence they hear in the witness box.
The action will resume before the jury at 11am.

RTÉ News – News Headlines