Updated: Wednesday, 25 Dec 2013 08:24 | Comments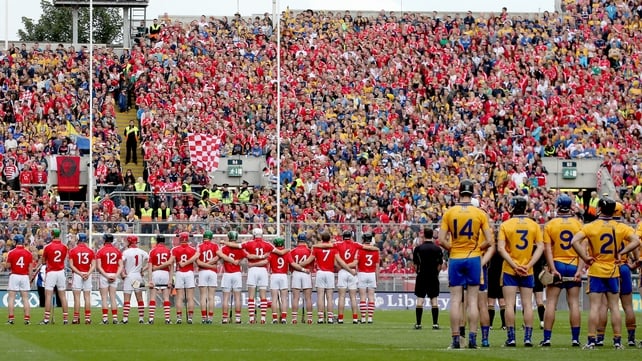 Clare and Cork served up an absorbing All-Ireland decider that was settled after a replay
By James McMahon
Read the 2013 football rankings
2013 threw up some memorable matches and a few surprising results. We assess the contribution made by the counties who participated in the hunt for Liam MacCarthy. 
1 CLARE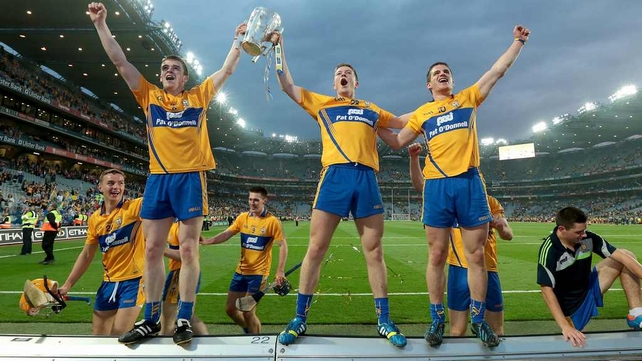 The conveyor belt of talent was there for all to see in Clare. We felt there was an All-Ireland in this emerging bunch.
For it to happen in 2013 was something of a mild surprise, yet when it was achieved, it was so richly deserved. It may have taken them a replay to see off Cork, but there was no denying their dominance.
A back-door success that was hatched after the same Rebels lowered the Banner colours in the Gaelic Grounds some three months earlier.
Laois, Wexford (after extra-time), Galway and Limerick were all pushed aside. The performances against the latter two signalled Clare's growing confidence. Davy Fitzgerald was moulding an unstoppable force, brimming with youthful exuberance and much skill.
2014 prospects: Most bookies don't have them as favourites to win the All-Ireland. No bad thing I suppose! On the other hand, former Clare boss Ger Loughnane claims this side must go on to win another All-Ireland if they are to be considered a 'great team.' Many will argue, however, that time is on their side in that regard.
The early rounds of the league will see how focused Clare are on the job in hand. Further down the line is a meeting with either Cork or Waterford in the Munster semi.
The motivation to win a first provincial title since 1998 should give the squad a midsummer emphasis.
2: DUBLIN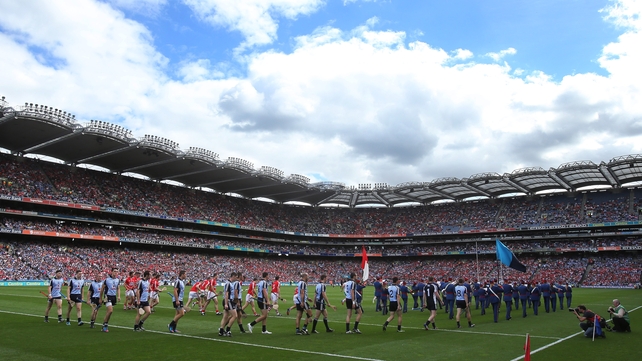 Gaining promotion to the league's top tier and winning a first provincial title since 1961 represented an excellent season for Dublin. Yet there is a feeling that a place in the All-Ireland final could have been theirs if Ryan O'Dwyer hadn't been sent off in the semi-final against Cork. Of course, that's all speculation now!
What Dubs fans should look back on was the way they crushed Galway in the Leinster final and the fabulous success over Kilkenny after a replay.
After a disappointing 2012 season credit is due to Anthony Daly and his management team for reviving Dublin's fortunes, though they did nearly come unstuck against Wexford in their Leinster opener.
2014 prospects: Will target a productive return in the league, as it will be 15 June before they begin their Leinster championship defence. With Wexford/qualifier winner to face them on that date, confidence should be high that they can reach the decider.
Another last-four spot in the All-Ireland race come August should not be beyond them.
3: CORK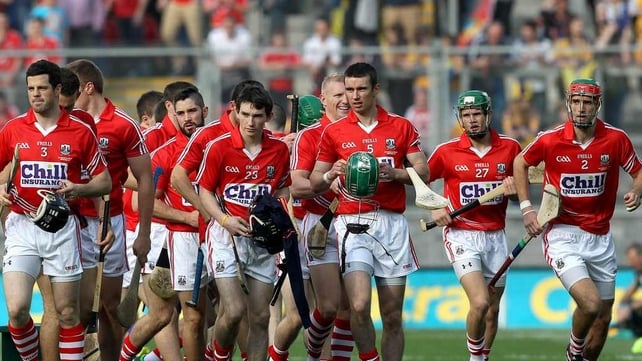 Jimmy Barry Murphy's Cork were within seconds of winning the All-Ireland against Clare on 8 September. If Brian Gavin had blown up exactly when the two minutes of added time had elapsed at the end of the game then Liam MacCarthy would now be residing on the banks of the Lee.
Gavin, as is his right, saw fit to add on more seconds and Clare had enough time to hit over a leveller. A fair outcome was the view of many, though to be honest, Cork had played second fiddle for most of the game and would have been flattered if victory had been achieved.
The replay again saw the Banner dominate, but JBM's men, again, would not go away and doggedly stuck to their task, though eventually they would come up short.
Losing the Division 1A relegation play-off to Clare in the spring was a disappointment, but the Rebels response was impressive as they turned the tables on Davy Fitz's side in the Munster semi. Losing the final itself did not derail their season as they followed up with wins over Kilkenny and Dublin.
Many will argue about the calibre of this current Cork squad, but there is no denying their resolve and the faith they have in the management of JBM.
2014 prospects: Defensive errors cost Cork dearly in the All-Ireland replay. They will need to be eradicated as the race for Liam McCarthy looks set to be an even more eagerly contested next summer. The experience of getting so far in 2013 should stand to the squad. 
4: LIMERICK.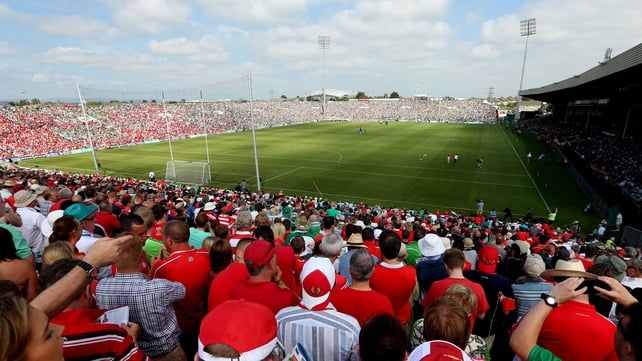 The enthusiastic singing of 'Limerick You're a Lady' amid the throngs of supporters on the Gaelic Grounds pitch was the wonderful post-match scene that followed Limerick's first Munster title success since 1996.
The win over Cork was richly deserved, and followed on from a stirring success over Tipperary a month previously.
A failure to reach those heights against Clare in the All-Ireland semi-final was disappointing, and while some will also point to the narrow loss against Dublin in the promotion play-off in the league, they were the only competitive matches Limerick lost all year.
John Allen ended his two-year stint as manager. Former boss Donal O'Grady is now back at the helm, in tandem with former player TJ Ryan.
2014 prospects: Having Donal O'Grady back is a positive as he did so much move to improve Limerick's fortunes in 2011. Facing Cork away from home in their first league match provides a meaningful start to the year.  
5: KILKENNY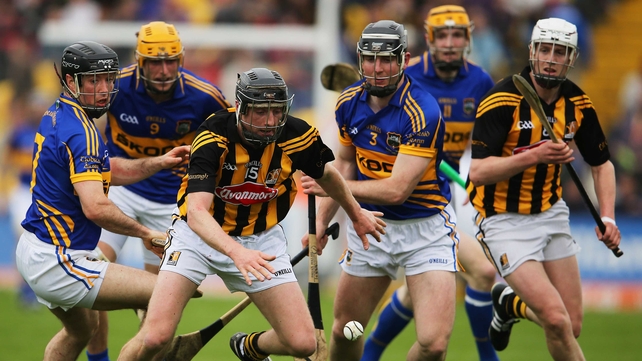 Success breeds success and Kilkenny have had their fair share of it under Brian Cody, winning All-Irelands and Leagues almost for fun. The year started off with them winning the latter again and we all thought – here we go again!
However, that premonition would not come to pass. Alarm bells rang, though not loudly, against Offaly in their Leinster opener. They survived.
Next up were Dublin. We expected a tight contest, with Kilkenny emerging by a few points. A last-gasp point saved the Black and Amber's bacon. Cody's side, we thought, would surely take care of the business in the replay. Not to be. Dublin dictated affairs from the off and deservedly prevailed. 
The scenic route for Kilkenny pitted them against Tipperary, Waterford and Cork. Though not playing with the intensity of previous capaigns, they jumped the first two hurdles. However, the tank was very much running on empty by the time they lost to the Rebels on 28 July. 
2014 prospects: Determination to get back to the top will be the driving force behind their cause in the months ahead. All-Ireland prospects would probably benefit from them going the direct route.    
6: GALWAY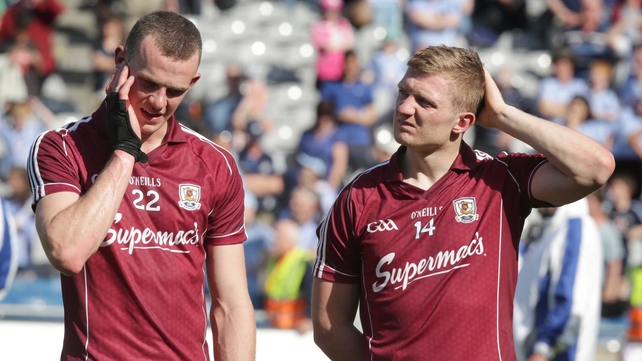 2013 was a disappointing year for Galway's senior hurlers. They got to a league semi-final, but were lethargic in their loss to Kilkenny. Took them a while to wake up against Laois in the Leinster semi, while Dublin were just too good for them in the decider.
We expected a response against Clare thereafter, but the spark failed to ignite, or more pointedly, nobody even bothered to bring the matches.
2014 prospects: On their day, Galway have the ability to blow most teams away. Remember the 2012 Leinster final. It's a question of bringing their talents to the table more often.
The likely meeting with Kilkenny in the provincial semi-final could define their season.
7: WATERFORD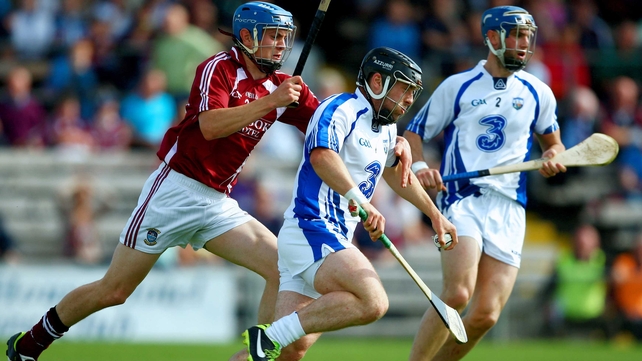 Defied the predictions of the so-called experts to comfortably retain their place in the league's top tier. Lost to Clare in Munster, but a couple of wins in the qualifiers set them up nicely for a titanic battle with Kilkenny where they went down narrowly after extra-time.
Derek McGrath replaced Michael Ryan as manager.
2014 prospects: Expectations in Waterford will rise following the All-Ireland success of the minors. Nevertheless, McGrath has urged caution, and will first of all concentrate in ensuring the side don't get relegated in spring. Seeing past Cork and then Clare is a tough ask to make the Munster final. 
8: TIPPERARY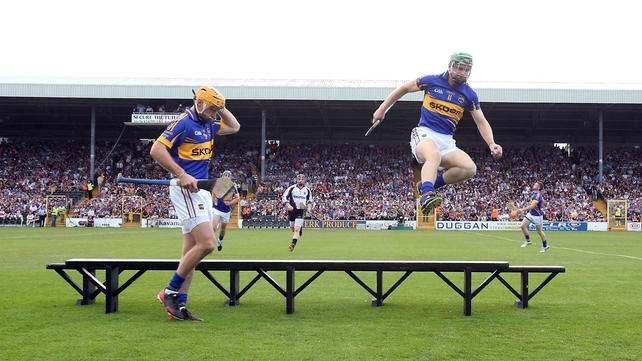 Who would have thought that Tipperary's interest in the All-Ireland race would have ended on 6 July? Two months previous they had contested a league final and looked poised to have say in the destination of Liam MacCarthy.
A determined Limerick edged past them in the Munster semi-final, but we expected the Premier to dust themselves down in preparation for the back-door.
Elsewhere on the island, Kilkenny would come a cropper in Leinster and fate would decree that a meeting of hurling's superpowers would take place. The Cats prevailed on a night of high emotion in Nowlan Park.
2014 prospects: Will want to lay down a marker in the league that they mean business. Limerick are again the opponents in the Munster semi-final. Only this time, Tipp have them in Semple Stadium. 
9: WEXFORD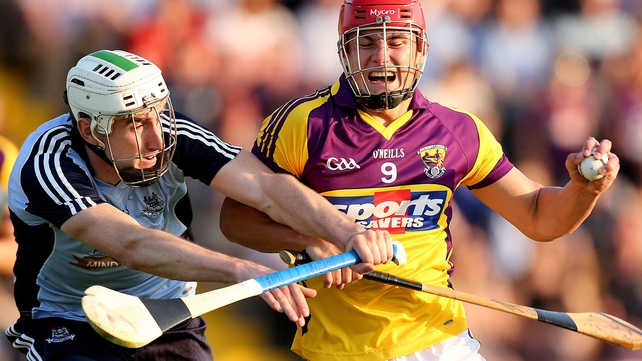 Were within minutes of beating Dublin in the Leinster championship and subsequently took Clare to extra-time in the qualifiers. Sandwiched in between was a narrow escape against Carlow. League performance was average.
2014 prospects: For the second year running, they will have only two homes games in the league. Still Liam Dunne and co should try and put a positive spin on it and see it as ideal preparation for a possible date with the Dubs again later in the summer.
10: OFFALY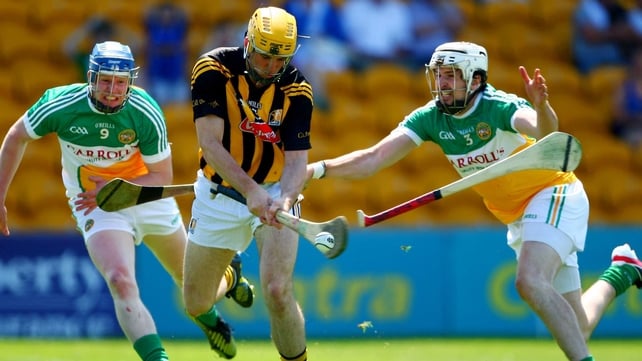 Rattled Kilkenny in the Leinster championship and got through for four goals. Could have done with a more favourable draw in the qualifiers to keep the momentum going – but instead drew Waterford – who were also on a retrieval mission.
Ollie Baker stepped down as manager, with Offaly's greatest ever hurler, in the opinion of many, Brian Whelehan, taking on the job.
2014 prospects: Whelehan has placed much stock on restoring 'self-confidence' to Offaly hurling. His first year in charge sees another meeting with Kilkenny in the championship, while in the league, upsetting the likes of Limerick and Cork will be the priority. 
11: LAOIS
Received many plaudits after running Galway close in the Leinster semi-final. The crushing defeat to Clare in the qualifiers thereafter was a disappointing end to their year. Yet, there is a feeling that under Seamus 'Cheddar' Plunkett's stewardship, Laois' stock will rise.
2014 prospects: Playing games against Limerick and Cork in the spring can only be beneficial. Will be disappointed if they don't emerge from the qualifier group in the summer campaign. 
12: CARLOW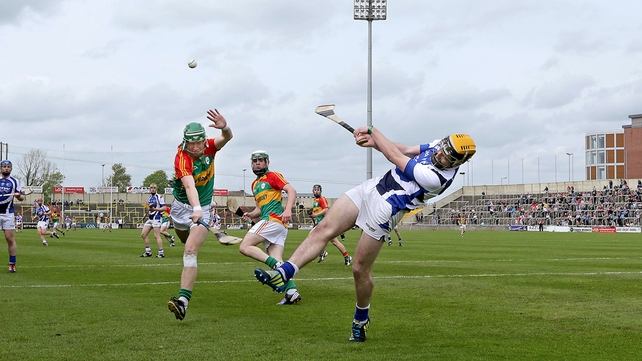 Had Wexford worried for long periods last summer in the qualifiers. Relegation in the league did not do justice to their efforts, as both Limerick and Offaly had to dig deep for victory. Mount Leinster's success in the club championship will increase the feel-good factor.
2014 prospects: Are capable of winning their league section, though less confidence would abound regarding their ability to come through the championship qualifier group. 
13: ANTRIM                                 
The highlight of the year was beating Carlow by a point in the Division 1B play-off. Had one championship win when beating Westmeath in the preliminary round in Leinster.
2014 prospects: Ballycastle on the north coast of the county will host two of Antrim's league games in the spring, as Casement Park undergoes development. Can the squad take advantage of that? Championship prospects could very well hinge on away trips to Laois and Carlow in the qualifier group.
14: WESTMEATH
Topped Division 2A on points difference ahead of Laois – but lost out heavily to the O'Mooremen in the divisional decider. Were competitive against Waterford in the first half of their qualifier clash.
2014 prospects: Should be capable of another decent run in their league section.
15: LONDON
Edged out Meath to win promotion from Division 2B, but were well beaten by Carlow in the Leinster championship. Though going down to another defeat, they were competitive at home to Westmeath in the qualifiers.
2014 prospects: Difficult to see them in the promotion hunt in Division 2A or emerging to face either Wexford or Galway in the Leinster championship. 
User contributions and/or comments do not, unless specifically stated, represent the views of RTÉ.ie or RT&Eacute.
Click here for Terms of use

RTÉ Sport sport headlines