Updated: Tuesday, 08 Apr 2014 08:06 | Comments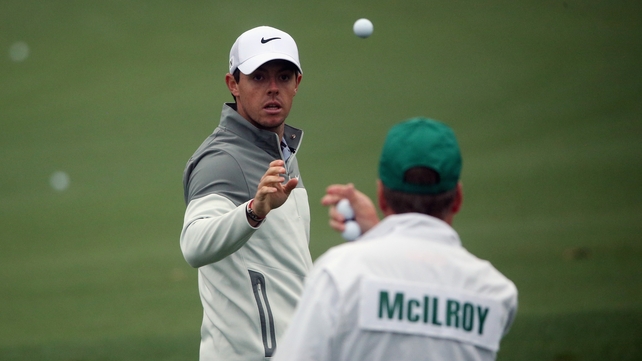 Rory McIlroy during a practice round prior to the start of the Masters
Rory McIlroy admits his Masters record is a source of disappointment and he cannot imagine ending his career without a green jacket.
McIlroy is the bookmakers' favourite for the year's first major championship, although the former world number one's best finish at Augusta National remains his share of 15th in 2011, when he held a four-shot lead going into the final round but collapsed to a closing 80.
"I'd be disappointed if I ended my career and wasn't able to go up and have breakfast in the champions' locker room," McIlroy told reporters during last week's Shell Houston Open.
"The way I play golf, the way my game is, Augusta does set up well for me. And for me not to have a top-10 coming into my sixth Masters…"
"It is the same with every competition; you don't want to wait too long for these things to happen" – Rory McIlroy
McIlroy already has two major titles to his name after winning the US Open in 2011 – just two months after his Masters meltdown – and the 2012 US PGA Championship, both by eight shots.
And the 24-year-old would love to take the third step towards a career grand slam by winning a Masters title that has evaded greats of the game like Greg Norman and Ernie Els.
"You can look at someone like Greg Norman, or the person that I look at is Ernie Els," McIlroy added. "He sees Trevor Immelman winning, he sees Charl Schwartzel win. He sees all these young South Africans; Louis Oosthuizen [losing] in a play-off.
"He should have won it in 2004 when Phil Mickelson birdied two of the last three. Mickelson was due a major at that point but he had never finished like that to win one, and all of a sudden he does. I think Ernie probably goes back every year and feels like that is the one that got away.
"I don't want to get to that point but I am 24, not 44. It would be great to win one sooner rather than later. It is the same with every competition; you don't want to wait too long for these things to happen. You want to take control of them yourself.
"Five players have won the career grand slam, I was looking at that the other day. I was looking at the ages; Tiger Woods was 24, Jack Nicklaus was 26. I think three people have done it in their 20s.
"There is no timescale, I have a lot of years left. I would love to do it. It's something that would be a huge achievement, to put yourself on that list."
User contributions and/or comments do not, unless specifically stated, represent the views of RTÉ.ie or RT&Eacute.
Click here for Terms of use

RTÉ Sport sport headlines