Sunday 18 May 2014 16.15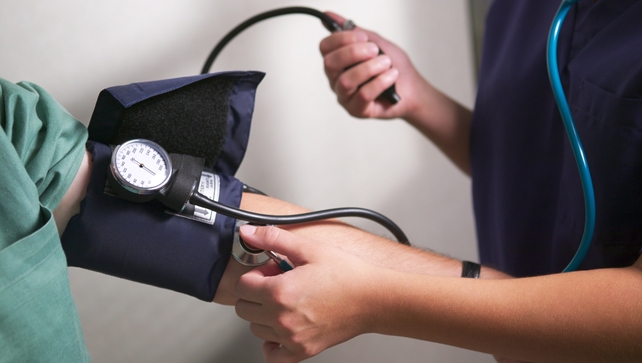 Under a new plan to save money, the HSE wants to use health care assistants to fill vacancies instead of agency nurses
The Health Service Executive is looking for an extra €80m in savings from health unions under the Haddington Road Agreement, on top of €212m this year.
Under a new plan to save money, the HSE wants to use health care assistants to fill vacancies instead of agency nurses.
From October, it also plans to only replace essential vacant posts with graduate nurses and interns with less experience.
In the disability sector and elderly care sector, it wants to change the 60% nurse, 40% support staff ratio, to 40% nurse, 60% support staff.
Liam Doran, General Secretary of the Irish Nurses and Midwives' Organisation, said today the proposals would seriously compromise patient care.
Qualified nursing staff in the community who leave or retire would be replaced with young graduates of less experience and without peer support, the INMO has warned.
The 80-page plan, presented to health unions at the Haddington Road Oversight Body meeting last week, looks to cut staff levels, the skill mix, and nursing management structures.
It says an extra 520,000 extra nursing hours can be squeezed out of the Haddington Road Agreement.
It also wants to secure more junior hospital doctors from eastern Europe on fixed-term contracts.
Hospitals are being given revised cash savings budgets with the HSE seeking over €56m in savings.
From June there is to be a 5% cut in agency staff and overtime.
The plan states that since 2008 €4bn has been taken from the health service and 12,000 staff are gone.
It says the mental health area is seen as offering the greatest potential for generating extra Haddington Road Agreement hours.
The document notes that given recent pay reductions, there is very little difference between a newly-appointed mental health nurse at the bottom of the pay scale, versus a health care assistant.
But it says that by the time a nurse progresses to their third increment, their pay surpasses that of a HCA.
The HSE wants health care assistants to take on other duties such as ordering supplies, escorting patients, washing and dressing patients and doing ward health-and-safety checks.
The INMO is seeking meetings with the three ministers at the Department of Health to discuss its concerns.
TOP STORIES

RTÉ News – News Headlines