Tuesday 10 June 2014 16.46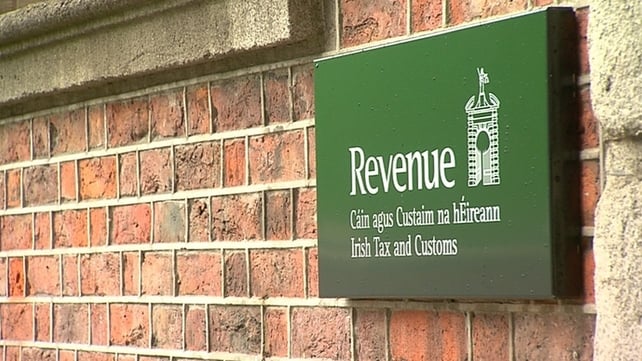 The latest Tax Defaulters List features 113 settlements totalling €23.24m
The Houses of the Oireachtas, which employs staff in Leinster House, has agreed a settlement with the Revenue Commissioners for €333,412.
The settlement relates to under-declaration of Pay Related Social Insurance (PRSI) and Pay As You Earn (PAYE) taxes in relation to staff.
Employers are obliged to collect the taxes and remit them to the Revenue Commissioners.
The outstanding amount of tax involved was €227,910, Revenue applied interest of €37,128 and a penalty of €68,373.
The settlement follows an audit by the Revenue Commissioners.
In a statement, the Houses of the Oireachtas Service said the issue related to taxi journeys taken by staff over a three year period.
It said an analysis of its records found that many of these fell outside of Revenue rules on allowable taxi journeys and it made a voluntary disclosure to the authority in relation to this.
Generally tax payers can avoid having their names published in the tax defaulters list if they disclose a liability voluntarily. This can be made at the start of an audit. 
In a press release Revenue said: "Where a taxpayer has, in advance of any Revenue Enquiry, voluntarily furnished complete information relating to undisclosed tax liabilities, and paid the tax and interest due … determinations are not published.
"A qualifying disclosure may be made at the start of a Revenue Audit and publication will be avoided."
Houses of the Oireachtas features on the latest Revenue Defaulters List, which covers the first three months of 2014.
The list features 113 settlements overall, totalling €23.24m.
The largest single settlement relates to retired medical consultant Maurice Fenton, who has an address in Dalkey, Co Dublin.
He is to pay more than €2.6m for under-declaration of income tax and capital gains tax, which came to light following a Revenue investigation.
Meanwhile Claire Campbell, a retired guesthouse proprietor with an address in Ballsbridge, Dublin 4, agreed a settlement of more than €2.2m for the under-declaration of capital gains tax.
Robert Campbell, listed as an employee at the same address, reached a settlement of over €555,000 for under-declaration of capital gains tax.
These are the only two settlements to cross the million-euro threshold in this defaulters list.
The next largest settlement, of €978,775, was levied against Cork-based casino operators Harlechdale Ltd, now in liquidation, for under-declaration of VAT.
Sean E Quinn, a retired company director with an address on the Coast Road in Malahide, Co Dublin, agreed a settlement of €825,000 for under-declaration of capital gains tax and VAT.
TOP STORIES

RTÉ News – Business Headlines