Wednesday 09 April 2014 07.20
1 of 2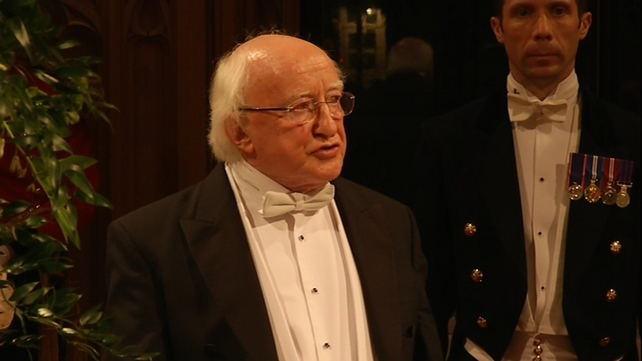 President Higgins and Queen Elizabeth spoke at the State Banquet in Windsor Castle last night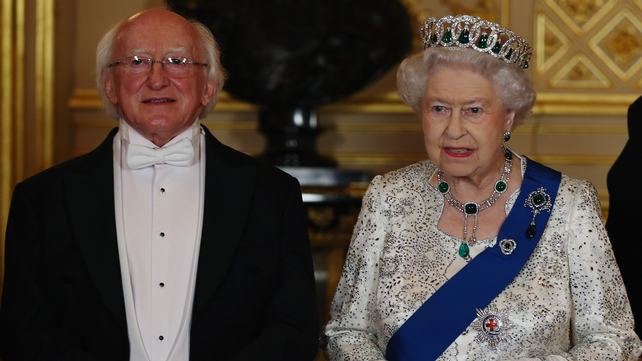 President Higgins and the Queen spoke of the new warmth in British-Irish relations during last night's event
President Michael D Higgins will meet hospital staff and patients, and attend a youth workshop at London's City Hall, on the second day of his official State visit to the United Kingdom.
The President and his wife Sabina will also be guests at a banquet at the Guildhall in London.
This morning, Prince Andrew, the Duke of York will escort the President and Mrs Higgins to view the colours of the disbanded Irish regiments at Windsor Castle.
They will then travel to University College London Hospital on Euston Road, where they will meet patients and Irish staff past and present who have made a contribution to the British National Health Service.
Later President Higgins will visit the Royal Society, before going to ten Downing Street for a lunch meeting with Prime Minister David Cameron.
Separately Sabina Higgins will visit the Royal Academy of Dramatic Art, and attend an Irish Embassy lunch focusing on Irish fashion and design.
In the afternoon the President and Mrs Higgins will be greeted at London's city hall by the Mayor Boris Johnson, where they will attend a Youth workshop.
This evening they will attend a banquet for 700 guests at the Guildhall.
Last night Taoiseach Enda Kenny and British Prime Minister David Cameron were among the 160 guests at the State Banquet in Windsor Castle.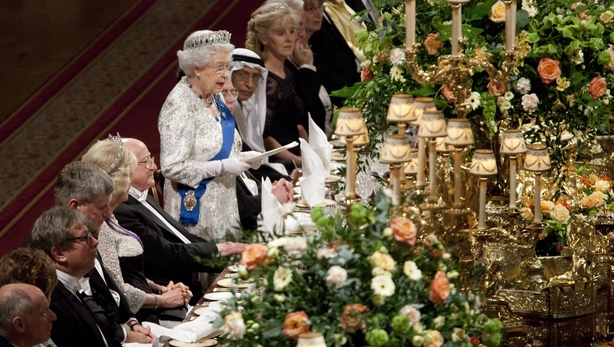 President Higgins and Queen Elizabeth spoke of the new warmth in British-Irish relations during the event.
The Queen committed her family and government to standing alongside the Irish administration throughout the anniversaries of World War One and the events that led to the creation of the Irish Free State.
The Queen spoke of times when many Irish migrants to Britain encountered discrimination and a lack of appreciation.
She said the goal of modern British-Irish relations is that we should live together as neighbours and friends.
President Higgins drew upon the Irish phrase "ar scáth a chéile a mhaireann" we live in the shadow of each other.
He noted how 'scáth' can translate as shelter as well as shadow.
He tracked the changes in the British-Irish relationship and said, the shadow of the past has become the shelter of the present.
He also spoke of the Queen's visit to Ireland three years ago and said this return state visit completes a circle.
In referring to those who lost their lives during the Troubles, he said building peace is the only restitution, the only enduring justice we can offer them.
TOP STORIES

RTÉ News – News Headlines