Tuesday 01 April 2014 01.49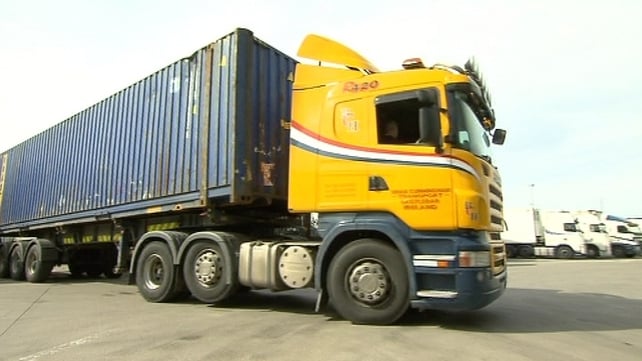 Failure to pay the levy carries a fixed penalty of £300 or a maximum fine of £5,000 if it goes to court
Heavy goods vehicles registered outside of Britain & Northern Ireland will be charged up to £10 a day to drive on UK roads for the first time from today.
All lorries weighing more than 12 tonnes will be charged the new levy which is expected to hit Irish hauliers in border counties particularly hard.
The Levy, which will be capped at £1,000 a year is intended to level the playing field for British truck drivers who have to pay tolls and levies when driving in Europe.
Hauliers will have to pay the levy before entering the UK, either online, or by telephone.
Failure to pay the levy carries a fixed penalty of £300 or a maximum fine of £5,000 if the matter goes to court.
In Northern Ireland it will be enforced by the Driver and Vehicle Agency (DVA), initially by manual checks and then by automatic number plate recognition cameras linked to a database.
Two roads in Northern Ireland are exempt from the levy, because they straddle both sides of the Irish border.
They include part of the A3, west of Clones, County Monaghan and the A37, which is a main through route between Dundalk in Co Louth and Castleblaney in Co Monaghan.
TOP STORIES

RTÉ News – News Headlines