Updated: Wednesday, 19 Feb 2014 10:41 | Comments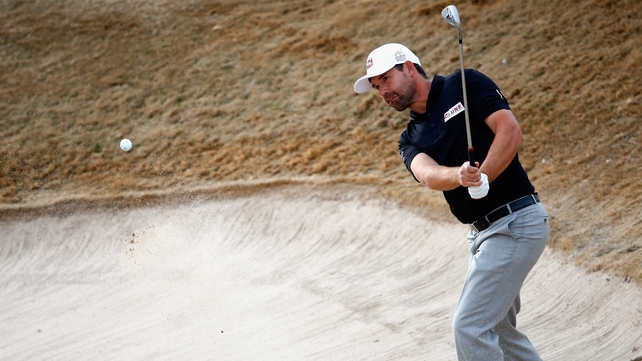 Padraig Harrington needs a big year to move back up the world rankings
Audio
Padraig Harrington insists that Ryder Cup qualification is the last thing on his mind as he bids to kick-start his season.
The triple-major winner has struggled to find his best form in the last couple of months, missing three cuts.
Harrington, of course, would love to be part of fellow Dubliner Paul McGinley's European team when they take on the US in Gleneagles in September, but says that he cannot afford to be thinking about the Ryder Cup in the build-up to tournaments.
He told RTÉ Sport: "One key thing that I've certainly found over the years is [that] if you're right at the top of your game you're in the events that gather points easier and you're picking them up and it works a little easier.
"I myself am quite a long way back so I'm in the happy position that a consistent year isn't going to make it for me – it's either a big year or nothing. I don't really have to think about the Ryder Cup. I've got to get out there and probably win at least twice.
"Turning up and worrying about the Ryder Cup isn't going to get me winning tournaments, that's for sure."
"Thankfully, careers aren't defined by making cuts"
The 42-year-old added that, despite his poor start, he is confident that he is going in the right direction.
"Obviously, I haven't had a great start to the season. I've missed three cuts on the bubble, which is never nice," he said.
"Thankfully, careers aren't defined by making cuts, they're nice to make, you never like missing them but golf is about the big performances rather than the lower down ones.
"I haven't hit it as well as I did last year but I see good signs elsewhere in my game so when the two come together I'm reasonably happy where I am.
"I'm quite confident going forward where I'm going to get to."
User contributions and/or comments do not, unless specifically stated, represent the views of RTÉ.ie or RT&Eacute.
Click here for Terms of use

RTÉ Sport sport headlines