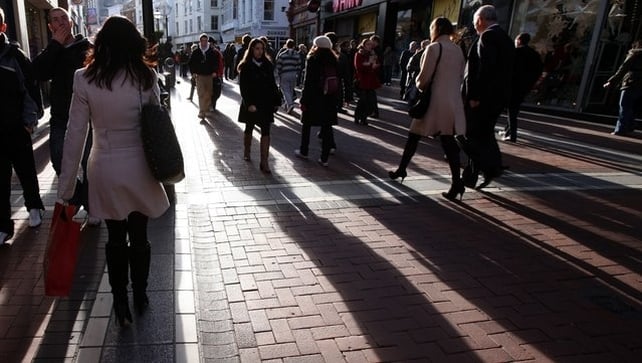 The council says the planned €2bn adjustment should come from a mix of tax rises and spending cuts
The Fiscal Advisory Council is urging the Government to stick to plans for tax rises and spending cuts in the next Budget, despite an improving economic situation and stronger tax revenues.
The council is a statutory body of five expert economists which independently assesses the State's budgetary forecasts and plans.
In a pre-Budget statement published today, the council warns the Government against easing up on austerity, despite improving economic conditions.
Things are going well now, and the Government is getting a lot more tax revenue than it expected at the start of the year.
Finance Minister Michael Noonan has said the next Budget could be neutral, with no more tax increases or spending cuts needed.
However, the Fiscal Advisory Council thinks easing back now would be dangerous.
The very high Government debt level, now 1.2 times the size of the economy, leaves the State finances vulnerable to shocks like recession or interest rate rises.
It argues that a large part of this years planned €2bn adjustment should come from a mix of tax rises and spending cuts, rather than relying on extra revenue from a rising economy.
It says this would leave the State far better positioned to deal with its big debt in a gradual way over time.
It also warns against eroding or constraining the State's ability to raise further revenues, and says a growing and aging population will make it very hard for the State to keep control of its medium term spending plans.

RTÉ News – Business Headlines