Tuesday 15 April 2014 17.44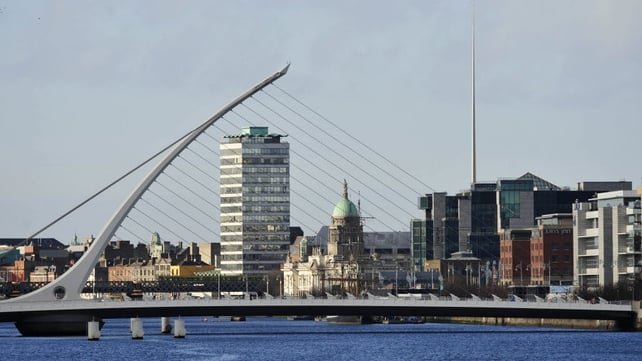 The Government expects stronger economic growth and faster job creation in 2014
The Department of Finance has revised upward its forecasts for economic growth and employment for this year. 
In the draft Stability Programme Update prepared for the European Semester of budget planning, the department says it expects gross domestic product growth of 2.1% this year and 2.7% in 2015. 
The figure for 2014 compares with a Budget day forecast of 2% growth.
The change in the Government's employment growth forecast is more substantial, moving from 1.5% at Budget time to 2.2% in this draft. This translates into an estimated 42,000 additional people in work.
The Department of Finance now expects employment to grow by about 2% every year to the end of its forecast period in 2018, at which point it expects the unemployment rate to have fallen to around 8%.
Inflation is expected to remain at around 0.5% this year, and remain low over the forecast period.
The forecasts have been endorsed by the Fiscal Advisory Council as being within an acceptable range of estimates.
The Department of Finance is not changing its estimates on fiscal targets from Budget day, with a deficit of 4.8% of GDP set for this year, and 2.9% for 2015 – meeting the excessive deficit procedure target of below 3% by that year.
The deficit is projected to fall each year of the forecast until it is eliminated in 2018, meaning the Government will no longer be borrowing for day-to-day spending needs, which will all be covered by tax revenues.
The department is also not changing its estimate of the adjustment needed in next year's Budget to reach the fiscal targets. 
This remains at €2bn comprised of €1.3bn in spending cuts, and €700 million in revenues, the vast bulk of which will come from the introduction of water charges.
TOP STORIES

RTÉ News – Business Headlines