Tuesday 29 July 2014 13.12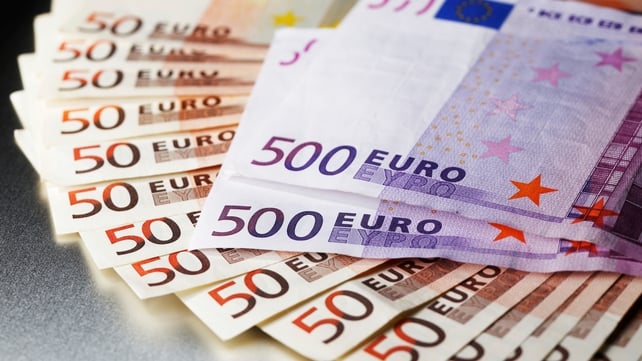 The government deficit stood at 5.6% of GDP and the gross government debt at 122.2% of GDP at the end of March
Ireland's Government deficit stood at 5.6% of quarterly GDP at the end of March this year.
In nominal terms, the deficit amounted to €2.43 billion.
That compares to a deficit of €3.3 billion, or 7.9%, of GDP in the first quarter of last year.
Gross Government debt stood at €215 billion, or 122.2% of GDP, at the end of March compared to €215.5 billion, or 123.3% of GDP, at the end of the last quarter last year.
Government revenue for the first quarter at €14.6 billion was €736 million higher than total revenue for the first three months of 2013.
Government spending was down by €158 million standing at €17,031 million in the first quarter compared to the same three month period last year.
TOP STORIES

RTÉ News – Business Headlines