Updated: Thursday, 28 Nov 2013 08:28 | Comments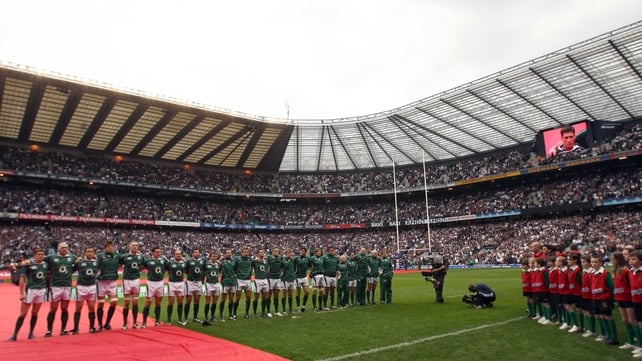 Twickenham will host the 2015 Rugby World Cup final
International Rugby Board chief executive Brett Gosper predicts England 2015 will be the biggest World Cup yet.
The eighth edition of the tournament is projected to generate a surplus in the region of £130milllion – funds that are reinvested in the game by the IRB – to top France 2007 by £8million.
"We believe the next World Cup will be record breaking on a number of criteria," Gosper said.
"We're hoping to have 2.3million people come to see it physically.
"There will also be huge broadcast audiences and huge commercial interest. It will be a massive event that breaks records.
"The last very big World Cup was 2007 in France and on many of the criteria this will surpass that. It should be the biggest World Cup staged.
"The World Cup is the showpiece of the game and also its financial engine. We invest our surplus back into the game over the next four years."
A substantial chunk of the estimated surplus is provided by the Rugby Football Union's £80million guarantee for hosting rights.
Ticketing – the strategy for which was announced yesterday – is the only source of revenue available to the RFU to recoup this money, but Gosper expects the English game's governing body to make a profit.
"We're confident the RFU will make the tournament fee and will generate a surplus that they will then put back into rugby," he said.
England 2015 has defended its strategy for ticket prices and kick-off times, declaring it has struck the right balance between making the World Cup accessible and generating the necessary revenue.
A child (under 16) rate of £7 or £15 has been implemented for all group games, including those played by England, but has been omitted from the knockout stages other than for the third-place play-off at Wembley.
England 2015 chief executive Debbie Jevans stressed that emphasis has been placed on child attendance during the group stage, with "core rugby fans" present from the quarter-finals onwards.
"We thought a lot about child tickets and we decided to have a family friendly approach to the pool stages," Jevans said.
"All in all I think we've been very inclusive and I'm very proud of that."
User contributions and/or comments do not, unless specifically stated, represent the views of RTÉ.ie or RT&Eacute.
Click here for Terms of use

RTÉ Sport sport headlines