Thursday 30 January 2014 11.25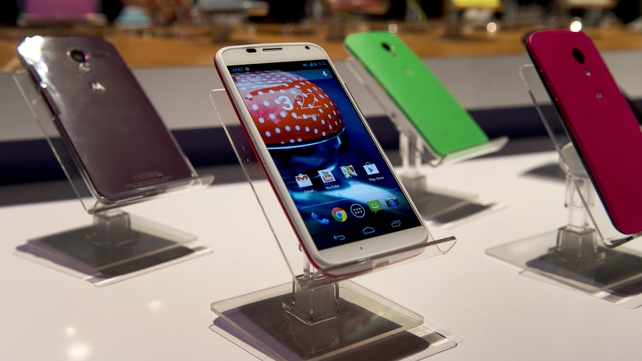 Deal to sell Motorola to Lenovo ends Google's run as a handset maker
Google agreed a deal last night to sell Motorola to Chinese tech giant Lenovo for $ 2.91 billion, after a lacklustre two-year effort to turn around the smartphone maker it bought for $ 12.5 billion.
The deal ends Google's run as a handset maker after it biggest-ever takeover, which was announced in 2011 and finalised in 2012.
It also provides Lenovo footholds in smartphone and tablet markets where it is eager to gain traction while acting as a peace offering to Samsung and other partners that make devices powered by Google-backed Android software.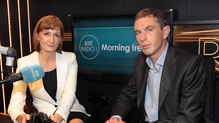 Analysts described the deal as a "win-win" situation.  They pointed out that Google keeps the patents and the research group, while Lenovo gets what they need to get into the US smartphone market.
Even under Google, Motorola failed to gain traction in a rapidly evolving smartphone market now dominated by South Korea's Samsung and US-based Apple.
Google and Lenovo claimed the deal was good for everyone involved.
"Lenovo has the expertise and track record to scale Motorola Mobility into a major player within the Android ecosystem," Google chief executive Larry Page said in a statement.
Lenovo chairman and chief executive Yang Yuanqing said the acquisition "will immediately make Lenovo a strong global competitor in smartphones. We will immediately have the opportunity to become a strong global player in the fast-growing mobile space."
While Google would take a loss on the sale, it did spin off the Motorola Home division for $ 2.3 billion in 2012 and sold off some of its manufacturing facilities.
Some analysts said one of Google's main interests in Motorola was its portfolio of 17,000 patents, the majority of which will be kept by the California group.
Figures released by Strategy Analytics showed Google's Android system was used on 78.9% of smartphones sold globally in 2013.
A report by IDC showed Lenovo was the fifth-largest smartphone maker in the fourth quarter with a 4.5% market share, barely behind fellow Chinese maker Huawei and South Korea's LG.
Lenovo became best known in the US after buying IBM's PC business in 2005, and used that to become the world's biggest PC maker in 2013.
Motorola is not among the top global smartphone makers but has around 7% of the US market, according to analysts.
TOP STORIES

RTÉ News – Business Headlines