Wednesday 16 April 2014 15.08
1 of 3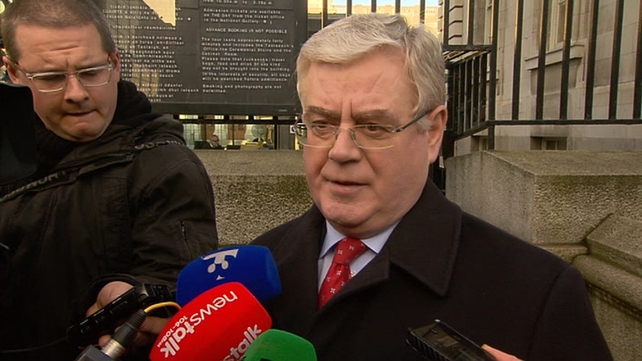 Eamon Gilmore said the Cabinet would return to the issue of water charges when there was some more work done on it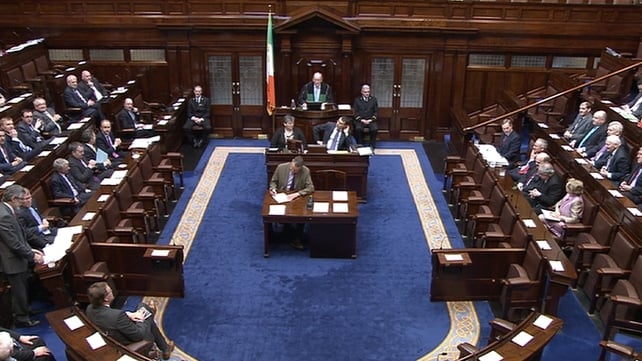 There were angry exchanges in the Dáil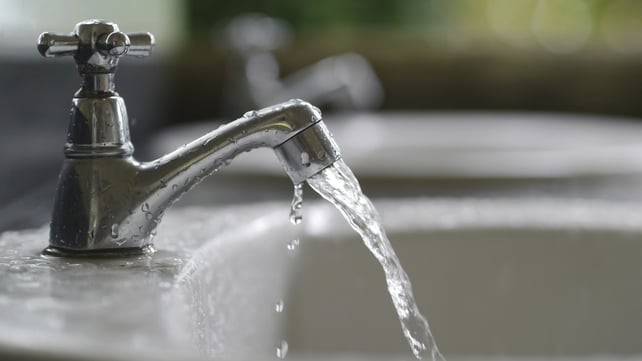 A free allowance will be available to all households
Tánaiste Eamon Gilmore has said that it is never helpful when issues that have to be considered by Government are trawled in the media in advance.
He was responding to questions by journalists about whether he was unhappy with the way information was put into the media about water charges in the past 24-hours.
Asked if he blamed Fine Gael for that, Mr Gilmore said he did not blame anyone for it but he said it was unhelpful.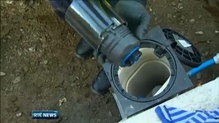 Mr Gilmore said what was important was that they concentrate on the decision and get it right.
He said they had the first discussion on the issue at Cabinet this morning and they would be returning to it when there was some more work done on it.
However, he said there were issues that needed to be addressed before a decision is made about it including issues of ability to pay.
He was speaking at the launch of Better Outcomes, Brighter Futures, a national policy framework for children and young people.
Fianna Fáil 'opportunistic hypocrites' over water
Earlier, Taoiseach Enda Kenny labelled Fianna Fáil "opportunistic hypocrites" in angry Dáil exchanges concerning the introduction of water charges.
Speaking during Leaders' Questions, Mr Kenny confirmed households would pay an average of at least €240 a year for the next two years.
He said advice from the Minister for the Environment Phil Hogan is that the maximum subvention cannot go beyond €537m, and that equates to an average bill of €240 per household per year.
He added that the Government has not signed off on these figures, however.
Fianna Fáil leader Micheál Martin said that the Taoiseach was being anything but clear and impossible to decipher.
He said people are concerned about what bill they will receive and accused the Government of trying to leak information and "soften the blow" of the charges.
However, responding, Mr Kenny said that he takes very little notice of "opportunistic hypocrites" like Fianna Fáil and cited Fianna Fáil's four-year programme that envisaged an average charge of €400.
Sinn Féin leader Gerry Adams accused the Taoiseach of bypassing the Dáil to engage in media spin. He accused the Government of contempt for the Dáil given the way the details of the standing charge have been leaked.
Mr Adams asked the Taoiseach would he agree that the water charges are a flat, aggressive tax that will impact most on working families.
Mr Kenny agreed that any new charge is difficult to accept but stressed the need for a new entity that can provide new water infrastructure.
He said that 40% of the water in Dublin leaks into the ground.
There are also growing tensions between the Government parties over the issue.
Labour sources say there are a lot of unanswered questions on the implications of the water charges for families, specifically relating to metering and ability to pay.
They are also claiming that Fine Gael was trying to "bulldoze the issue through without answers on these issues".
However, senior Fine Gael sources have rejected what are said to be Labour objections to the water charge proposals.
The sources insist the plan has already been discussed in detail at the Economic Management Council where Labour is represented.
They also claim that it is agreed on all sides that there is a need for clarity and transparency and insisted people needed to know about the likely level of charges.
Labour has indicated that its ministers would not sign off on the plan amid signs that the party was angered by overnight leaks outlining details of the charges.
Details like the level of standing charges will be left to the regulator and Irish Water itself and Government hopes that those agencies will then make the running in dealing with the water issue.
A free allowance will be available to all households but the extent of this is not yet clear.
However, coupled to the general allowance, there will also be an additional allowance for each child in a household.
There will also be an additional allowance for those with specific medical needs who will require increased water usage.
Sources say that a standing charge of less than €50 per annum is being proposed.
It is also understood that households that are not metered when charges come into effect in the autumn will be assessed on the basis of the number of people in the household.
Homeowners will be charged for using water from October 2014, but will not have to pay until January next year.
TOP STORIES

RTÉ News – News Headlines