Sunday 19 January 2014 11.16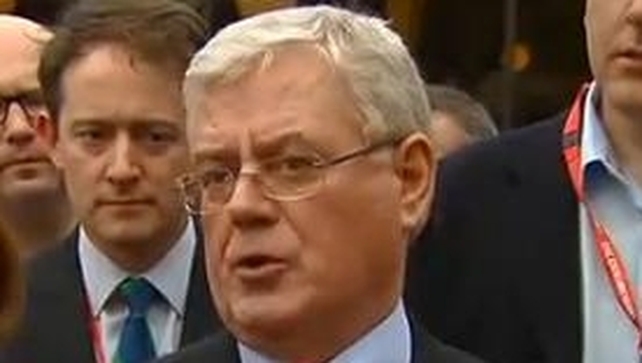 Eamon Gilmore said intervention possible if no deal reached in Northern Ireland
Minister for Foreign Affairs Eamon Gilmore has indicated that the Irish and British governments will intervene if political parties in Northern Ireland fail to reach agreement on proposals to deal with flags, parades and the past.
Talks chaired by the US diplomat Richard Haass and Professor Meghan O'Sullivan ended on New Year's Eve without a deal.
Mr Gilmore told the BBC's Sunday politics programme that both governments will intervene if needed.
"We are agreed that this is something that both governments will work together on if necessary," he said.
TOP STORIES

RTÉ News – News Headlines