Friday 23 May 2014 09.22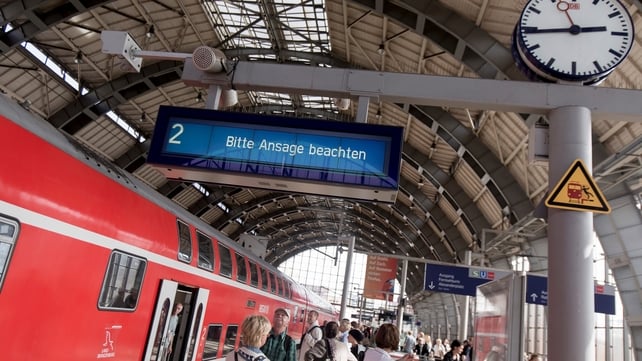 German GDP expanded by 0.8% in the three months from January to March
The German Ifo business confidence fell in May, data showed today, as companies become less optimistic about their future business development.  
The Ifo economic institute's closely watched business climate index fell to 110.4 points this month from 111.2 points in April.  
That is a slightly steeper fall than expected: analysts had been pencilling in a fractional dip to 111 points. 
Companies' assessment of their current business situation was "no longer as favourable as in April. Companies are also less optimistic about future business developments," explained Ifo chief Hans-Werner Sinn. 
"A lull was seen in the German economy in May," he said.
Ifo calculates its headline index on the basis of companies' assessments of current business and the outlook for the next six months. 
The sub-index measuring current business slipped to 114.8 points in May from 115.3 points in April.  At the same time, the outlook sub-index fell to 106.2 points from 107.3 points. 
Meanwhile, growth of the German economy, Europe's biggest, was driven exclusively by booming domestic demand in the first quarter, while foreign trade put a brakes on activity, data showed today. 
German gross domestic product (GDP) expanded by 0.8% in the period from January to March, the federal statistics office Destatis said in a statement.
This confirmed a flash estimate released a week ago and marks the biggest GDP increase in three years.
"Positive impulses came exclusively from domestic demand," the statisticians said. 
"In particular, investment picked up at the start of the year, with a 3.3% rise in investment in equipment and construction investment up 3.6%," the statement said.
In addition, consumer spending increased by 0.7% and public spending by 0.4%.
 
By contrast, net foreign trade – the balance between exports and imports – knocked a total 0.9 percentage point off the overall growth rate, Destatis said.
While imports jumped by 2.2%, exports edged higher by just 0.2%, with goods exports falling by 0.5%. 
Following its strong start to the year, German growth is nevertheless expected to come in softer in the second quarter, experts predict, as the first-quarter performance received an additional boost from the extremely mild weather.
It is also too early to gauge what effect the Ukraine crisis will have on growth, experts say. 
In all, the German economy is expected to expand by 1.7-1.9% across the whole of 2014, according to most forecasts.
TOP STORIES

RTÉ News – Business Headlines