Updated: Thursday, 02 Jan 2014 10:26 | Comments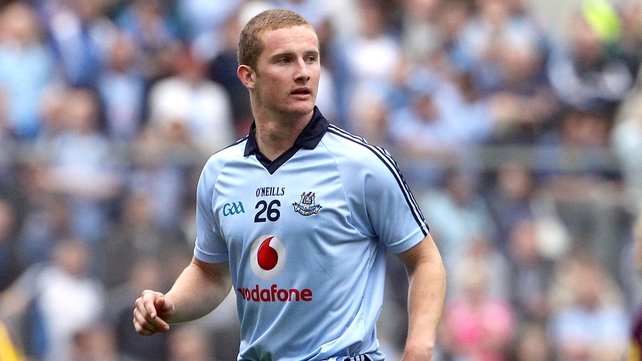 Jim Gavin on Kilkenny playing both codes: 'At elite level, I don't think it can be achieved'
Audio
Dublin football manager Jim Gavin has played down the prospect of multi-talented star Ciaran Kilkenny (20) also lining out for Anthony Daly's hurlers, warning he must choose one code or the other.
Daly floated the idea of the Castleknock man playing both codes this season after the 'Dubs Stars' games on New Year's Eve, saying: "I had a chat with himself, he didn't say no.
"He'd love to have a go at it I'd say but I don't know how practical it is.
"We'll see, I don't know if it's a possibility or not. It's a very hard thing to do really, to try and do both in terms of training. It would be up to Ciaran really."
However, All-Ireland winning boss Gavin quickly moved to rule out a dual-role for Kilkenny, indicating he would have to choose between football and hurling.
"At elite level, I don't think it can be achieved," said Gavin.
"We have always left it to the players to make that decision. We have set our plans as we did last year and our vision for the season and it's up to the players to say, yeah, they want some of that or make a different decision."
Gavin admitted that he hadn't raised the issue with Kilkenny yet.
"It hasn't been discussed," he said. "We've only got the squad together over the last number of days and we are looking forward to the season ahead.
"It's a player's choice if they want to play in whatever code."
After returning from Australian Rules side Hawthorn early last year, Kilkenny said that he had "never hidden my love for hurling" and that he might consider playing for Dublin in the future "if I got picked."
He played in both minor All-Ireland finals in 2011 and also lined out for Dublin's U-21 footballers and hurlers in 2013.
User contributions and/or comments do not, unless specifically stated, represent the views of RTÉ.ie or RT&Eacute.
Click here for Terms of use

RTÉ Sport sport headlines