Updated: Wednesday, 11 Dec 2013 16:30 | Comments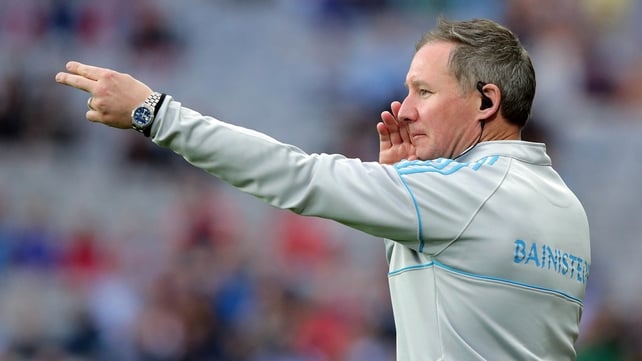 Jim Gavin
Dublin boss Jim Gavin has been named Philips Sports Manager of the Year.
Gavin led Dublin to Allianz Football League and All-Ireland Championship success, their first double of the kind in 20 years. 
Dublin beat Tyrone to win the league and Mayo to claim to All-Ireland, winning both matches by a single point. 
Prior to his appointment to the senior team in 2012, Gavin had successfully managed their Under-21 side, winning both Leinster and All Ireland titles. 
Minister of State at the Department of Transport, Tourism & Sport, Michael Ring TD, presented the award in Dublin this afternoon. 
User contributions and/or comments do not, unless specifically stated, represent the views of RTÉ.ie or RT&Eacute.
Click here for Terms of use

RTÉ Sport sport headlines