Tuesday 28 January 2014 07.51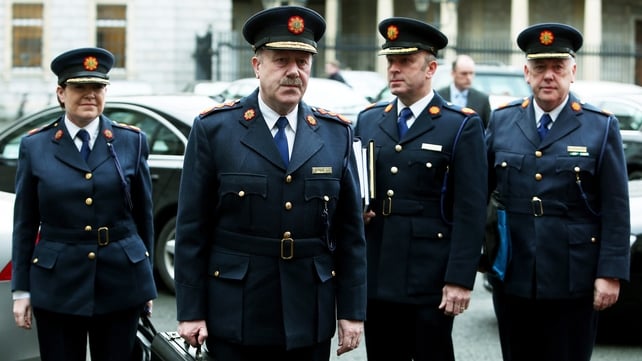 Alan Shatter is referring allegations of abuse of the penalty points system to the Garda Ombudsman
The Garda Ombudsman Commission has said it will seek access to the garda computer system, PULSE, and broaden the investigation into the penalty points system if necessary.
Speaking on RTÉ's Morning Ireland, Kieran FitzGerald, a member of the commission, said they expected to start work as soon as they received formal notice of Minister for Justice Alan Shatter's referral.
Mr FitzGerald said he expected it to be a very wide-ranging investigation and the commission would intend to broaden it out beyond the minister's referral if necessary.
He said the commission was keen to begin its investigation.
"On the presumption that we'll get this very soon and very shortly, we would expect to start work immediately. The political controversy and various media coverage is not conducive to good public confidence in either the oversight system or the system of justice, so we would start work immediately.
"In fact, we're preparing already in anticipation of getting this referral," he said.
Members of the Dáil's Public Acccounts Committee are due to meet later to discuss Mr Shatter's decision to refer allegations of abuse of the penalty points system to the Garda Ombudsman.
Mr Shatter said some committee members had prejudged matters.
This has been rejected by the committee chairman John McGuinness.
At this afternoon's meeting, committee members will also discuss a request from a whistleblower to give his evidence.
The decision by Mr Shatter has left the PAC with a number of important decisions to make.
The committee, which will meet in private, will now have to consider whether it will proceed at all with its examination of the issue.
Members will take legal advice on the matter.
The committee also has a new request from a whistleblower, who is a serving member of the gardaí.
Before the minister's intervention yesterday, members had been due to discuss his proposed appearance on Thursday and whether he should give his evidence in public or private. 
Most members had indicated yesterday it should be in private.
However following yesterday's dramatic developments, the chairman of the committee Mr McGuinness said he understands the whistleblower intends informing his superiors this morning that he plans to pursue the matter with the committee
And he will be requesting that the committee takes evidence from him today.
TOP STORIES

RTÉ News – News Headlines