Tuesday 11 March 2014 18.09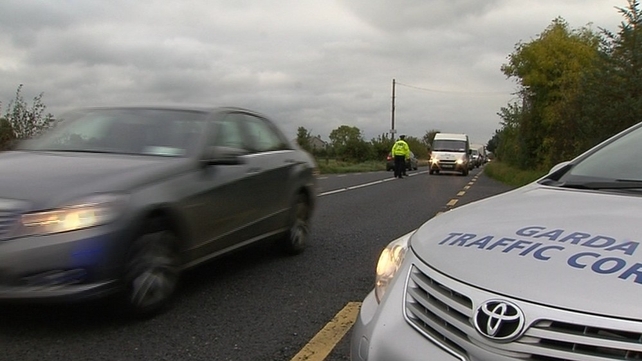 Minister for Justice Alan Shatter commissioned the report after the publication of an internal garda report
The Garda Inspectorate has strongly criticised the way in which the gardaí operate the penalty points system.
RTÉ News has learned that a report has recommended that the power to cancel all penalty points be removed from divisional officers and transferred solely to the Fixed Charge Processing Office in Co Tipperary.
The report, entitled 'The Fixed Charge Processing System: A 21st Century Strategy', is also critical of the garda's auditing system in relation to penalty points.
It recommends a tightening up of procedures that allow for penalty points to be cancelled for gardaí on duty.
The report, which was commissioned by Minister for Justice Alan Shatter following the publication of an internal garda report, is due to be published tomorrow.
The Garda Inspectorate spent eight months investigating how the penalty points system works in practice and how it could be improved.
Similar to an investigation by Assistant Commissioner John O'Mahony, it highlights incidents where detailed records were not maintained and clearly laid out procedures were not followed, where for example tickets were cancelled by superintendents outside their own garda districts.
The report also identified an issue with penalty points being cancelled for members of the gardaí. Although this is permitted in law for gardaí on duty, the report recommends that procedures on this should be tightened up.
It recommends improvements in garda audit systems as detailed records in relation to the reasons for the cancellation of penalty points were not, in many cases, maintained.
The report highlights difficulties with Fixed Charge Penalty Notices in relation to company and hire cars, which may need to be addressed by legislation.
The Garda Inspectorate report validates changes to the penalty points system recommended in two garda reports and also makes its own additional recommendations for change.
It does not have the statutory remit to make findings of wrongdoing against any member of the force or private citizens.
TOP STORIES

RTÉ News – News Headlines