Tuesday 11 February 2014 09.10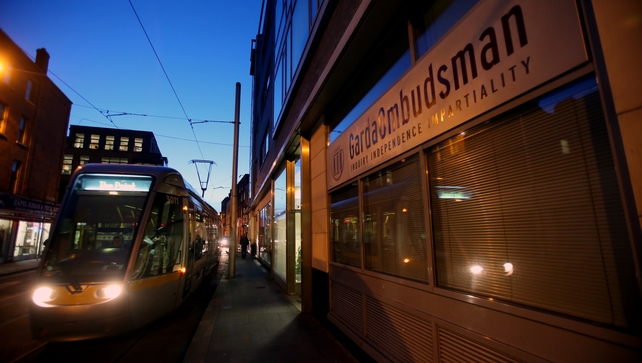 The GSOC has said it discovered three identified threats after its HQ was swept for bugs last year
Minister for Justice Alan Shatter is to brief the Cabinet today on the outcome of a two-hour meeting with the Chairman of the Garda Síochána Ombudsman Commission after suspicions of electronic bugging at the agency.
Tánaiste Eamon Gilmore has said there needs to be calm to deal with the issue at GSOC.
He said the first thing that is needed is solid information and he expects the Government will get it and discuss how to deal with it.
Eavesdropping or bugging is not acceptable of either individuals or public bodies, he said.
Minister for Public Expenditure and Reform Brendan Howlin has said he is very concerned about last night's news about anomalies at GSOC.
Speaking on his way into Government Buildings this morning, Mr Howlin said he is anxiously awaiting a full report from Minister Shatter.
He said he did not understand what anomalies were and wants to know if there was any bugging or if material was compromised.
Mr Howlin said he campaigned for the establishment of an oversight body for gardaí and he wants it to be an independent body that can work without hindrance.
GSOC said last night it discovered three identified threats after its headquarters was swept for bugs last year.
It said did not report the matter to the minister because it said it did not wish to point fingers unnecessarily.
Garda Commissioner Martin Callinan has called for GSOC to clarify the nature and extent of suspected security breaches at its offices.
He has asked the commission to explain the basis for what he said was the suspicion of garda misconduct and the nature and extent of what was discovered in the security sweep.
GSOC Chairman Simon O'Brien has said it regretted not informing the minister that it had carried out the security sweep at its offices last year and found what it described as three technical and electronic anomalies.
The commission has not explained what these were, but said there was no evidence of garda misconduct, a phrase which has annoyed the Garda Commissioner.
Mr Callinan said he is gravely concerned at this indication that An Garda Síochána was in some way suspected of complicity despite GSOC's finding that the anomalies could not be conclusively explained.
The Chair of the Oireachtas Public Service Oversight Committee has said last night's GSOC statement puts forward more questions than it answers.
Speaking on RTÉ's Morning Ireland, Sinn Féin TD Pádraig Mac Lochlainn said if GSOC believed it had been spied upon, then that was a serious matter that needed to be thoroughly investigated.
Mr Mac Lochlainn said there may be good reasons why GSOC did not bring its suspicions about spying in to the public domain, but it needed to tell the full story.
TOP STORIES

RTÉ News – News Headlines