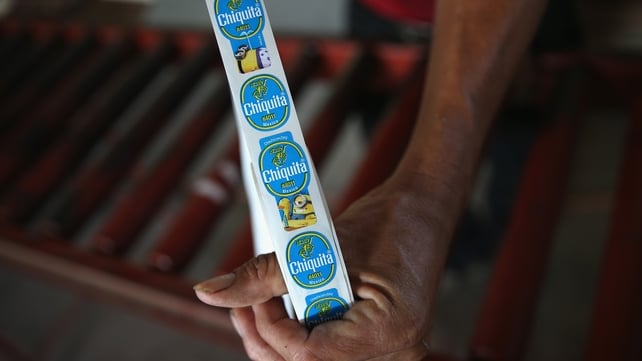 Chiquita has sent a letter to juice maker Cutrale and investment firm Safra Group
Fyffes has granted Chiquita a waiver to engage in discussions with juice maker Cutrale and investment firm Safra Group regarding their $ 611m takeover bid for the company.
Chiquita, which last month rejected the bid from the Brazilian companies, has been attempting to close a merger with Fyffes, announced in March
The banana producer said it has sent a letter to the two firms, saying it was willing to hear another offer. 
The US fruit firm had last month rejected Cutrale and Safra's bid in favour of a merger with Fyffes.
In a statement today, Fyffes said it was seeking to adjourn its EGM scheduled for September 17 and, subject to any direction of the High Court, to hold the meeting on October 3.
The statement said that Fyffes and Chiquita continue to recommend that their respective shareholders vote for the merger. 
"A protracted process is not in the interests of Fyffes business and shareholders," the company stated.
Chiquita has also postponed its shareholders' meeting to vote on the proposed transaction with Fyffes to October 3.
Safra, a global banking and property group, and Cutrale, a juice maker, had offered $ 13 per share in cash to Chiquita shareholders. 
The two Brazilian firms last month had started preliminary steps to launch a proxy fight in its hostile takeover attempt after Chiquita spurned their bid. 

RTÉ News – Business Headlines