Friday 06 June 2014 20.57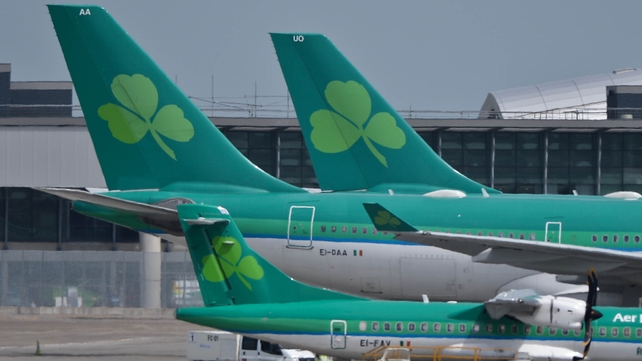 The union said Aer Lingus management had refused to negotiate in good faith
Two further one-day strikes at Aer Lingus are being threatened by the union representing cabin crew after talks broke down this evening.
IMPACT said it is to issue Aer Lingus management with notice of two further one-day strikes, on 16 and 18 June, after three days of talks ended without agreement. 
The union said management had refused to negotiate in good faith and instead issued a "take-it-or-leave-it" proposal, which it knew would be unacceptable to staff because it would mean hundreds of job losses.
IMPACT official Michael Landers said the union had been willing to continue talks over the weekend, but management walked away.
Mr Landers said management's only proposals in three days of talks would require staff who currently fly short and long haul flights to be rostered solely for one or the other. 
A statement from Aer Lingus this evening said management had offered to implement the fixed pattern roster on a permanent basis on short haul flights as sought by IMPACT, but the union would not accept these terms.
"IMPACT now appears to be willing to strike on issues other than the requested…fixed roster pattern."
"At this point it is unclear to Aer Lingus what the real motivation of IMPACT has been in the recent and now newly threatened disruptive action," the statement added.
The discussions between unions and management were aimed at averting further industrial action at the airline in the dispute over cabin crew rosters after operations were grounded on 30 May due to a 24-hour strike by cabin crew.
That stoppage is estimated to have cost the airline up to €10m.
Cabin crew members say their current rosters are erratic, exhausting and make family life impossible.
The company had said it was prepared to consider introducing the "five days on, three days off" roster sought by cabin crew but only on a cost-neutral basis.
TOP STORIES

RTÉ News – News Headlines