1

of 3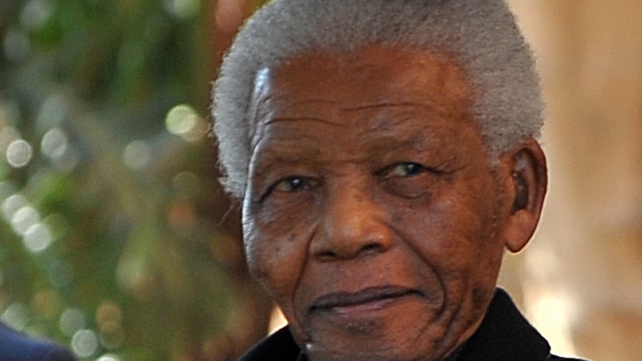 Nelson Mandela has died at the age of 95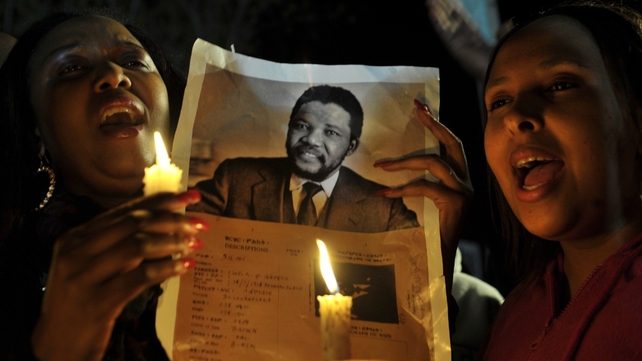 South Africa has 'lost its greatest son'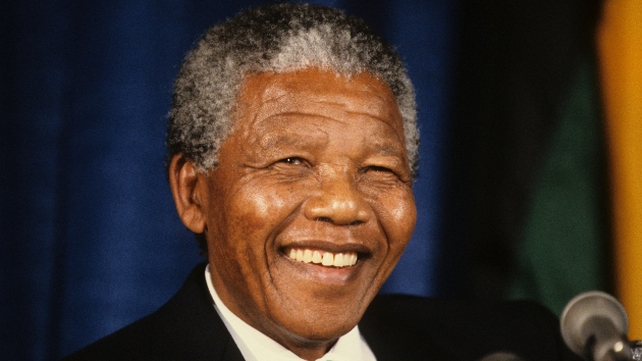 Taoiseach Enda Kenny paid tribute to Nelson Mandela
Former South African president Nelson Mandela has died aged 95, the country's president Jacob Zuma said tonight.
Mr Zuma said: "The nation has lost its greatest son", adding "he is now resting. He is now at peace."
Nelson Mandela – In Pictures
Watch live coverage here
Obituary
In a prepared statement, Mr Zuma said:
"My Fellow South Africans, 
"Our beloved Nelson Rolihlahla Mandela, the founding President of our democratic nation has departed.
"He passed on peacefully in the company of his family around 20:50 on the 5th of December 2013.
"He is now resting. He is now at peace.
"Our nation has lost its greatest son. Our people have lost a father. 
"Although we knew that this day would come, nothing can diminish our sense of a profound and enduring loss."
President Michael D Higgins tonight said: "It is with deepest sadness that I have learned of the death of former President of South Africa, Nelson Mandela.
"On behalf of the people of Ireland, I offer sincere condolences to his family and the people of South Africa.
"Nelson Mandela is one of history's greatest leaders; a man whose unprecedented courage and dedication broke down the cruel barriers of apartheid in South Africa and led the nation into a new and democratic age.
"The immense moral force that was Nelson Mandela was built on his commitment to all of the people, and was motivated by a deep humanity and limitless compassion that was delivered with modesty and a powerful simplicity.
"His journey to the ending of apartheid and into a new chapter in South African and world history was long, hazardous and involved considerable self-sacrifice."
Taoiseach Enda Kenny TD paid tribute to Mr Mandela, saying that, with his passing, "a great light has been extinguished. Nelson Mandela was a freeman of our capital city and of the world.
"The name Mandela stirred our conscience and our hearts. It became synonymous with the pursuit of dignity and freedom across the globe."
"Today, a great light has been extinguished. The boy from the Transkei has finished his long walk. His journey transformed not just South Africa, but humanity itself.
"As we mark his passing, we give thanks for the gift of Nelson Mandela.
"We ask that his spirit continues to inspire, guide and enlighten us as we strive to bring freedom and dignity to the family of man, our brothers and sisters, across the world.
"I offer my deepest sympathies, on behalf of the Irish Government and people, to his family, to his friends and supporters, and to the Government and the people of South Africa."
British Prime Minister David Cameron said: "A great light has gone out in the world. Nelson Mandela was a hero of our time. I've asked for the flag at No 10 to be flown at half mast."
User contributions and/or comments do not, unless specifically stated, represent the views of RTÉ.ie or RT&Eacute. Click here for Terms of use.

RTÉ News – News Headlines