Saturday 11 January 2014 12.53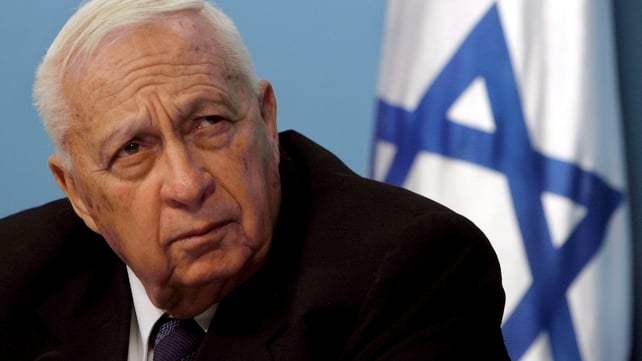 Ariel Sharon has died, aged 85
Ariel Sharon, the former Israeli general and prime minister has died.
Mr Sharon, who was in a coma for eight years after he had a stroke at the height of his power, died on Saturday aged 85, according to the office of current prime minister Benjamin Netanyahu.
Mr Sharon was in a coma since January 4, 2006 after suffering a massive stroke. His condition took a sudden turn for the worse on 1 January, when he suffered serious kidney problems following surgery.
The hospital where Mr Sharon was being treated has called a media conference for Ipm Irish time.
TOP STORIES

RTÉ News – News Headlines