Former independent TD for Kerry South Jackie Healy-Rae has died at the age of 83.
He had been ill for some time. He died this afternoon at Kerry General Hospital, in Tralee.
He was the patriarch of a political dynasty, which includes his son Michael, who succeeded him as a TD for Kerry South, and another son Danny, and a grandson Johnny, who are members of Kerry County Council.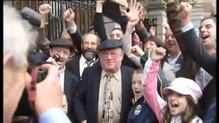 RELATED AUDIO & VIDEO
Mr Healy-Rae had four sons and two daughters and his family were with him when he died this afternoon.
Former colleagues pay tribute to Jackie Healy-Rae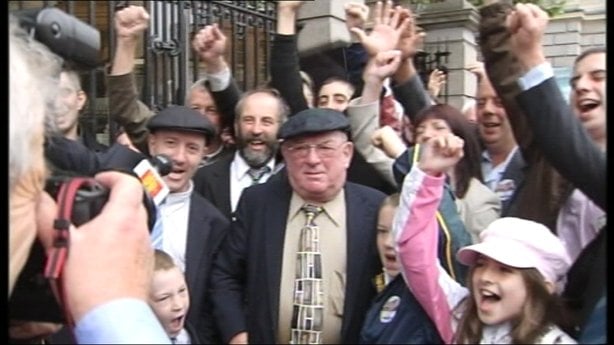 Fine Gael TD for Kerry North-Limerick West Jimmy Deenihan described Jackie Healy-Rae as a long-standing, genuine friend who will be dearly missed.
Mr Deenihan, who worked alongside Mr Healy-Rae on Kerry County Council as well as in Dáil Éireann, said: "I got to know him very well over the years and there is no doubt that he was committed to his constituency, and committed to the people he represented."
Fianna Fáil leader Micheál Martin expressed his condolences and said: "I knew Jackie very well and was always very fond of him. He was a unique politician and he captured the imagination of the people of Kerry and across Ireland with his story telling and his sheer determination to improve services in South Kerry."
Cathaoirleach of Kerry County Council Cllr John Brassil has also paid tribute to the former Independent TD for Kerry South: "The word legend is often used too often these days, but Jackie definitely was a legend, and a character.
"He had huge intelligence, along with tremendous wit and humour, but he was a man who had a kind word for everyone, and left a lasting impression on everyone he met."

RTÉ News – News Headlines