Thursday 17 July 2014 07.28
1 of 3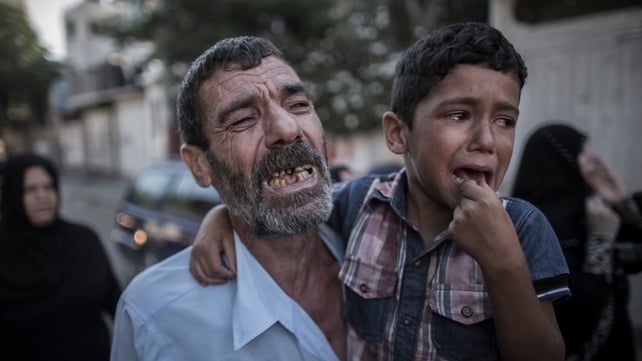 The father and brother of two of the boys killed in Gaza yesterday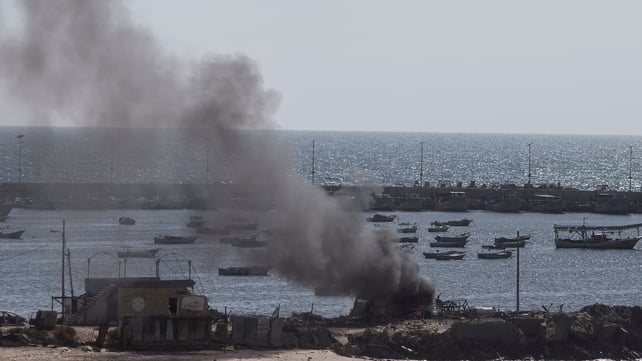 The temporary truce in Gaza was requested by the United Nations on humanitarian grounds
Hamas and Israel have traded rockets and attacks in the past ten days
Israeli forces have repelled at least a dozen Hamas gunmen who tunnelled in to southern Israel from Gaza, according to reports.
There were several Palestinian casualties, but no Israelis were killed, an Israeli military source said.
The incident was reported ahead of a five-hour ceasefire in Gaza.
Hamas has agreed to join the temporary truce requested by the United Nations on humanitarian grounds.
"The group agrees to a ceasefire for five hours," starting from 10am (8am Irish time), Hamas spokesman Sami Abu Zukhri said in a statement.
Earlier, the Israeli military said it had accepted the UN request to halt its attacks on Gaza.
"Between 10:00 and 15:00 (0700-1200 GMT), the Israel Defence Forces will cease operational activity within the Gaza Strip and hold its fire," according to the army statement.
Four children were killed yesterday in an Israeli raid on a beach in Gaza City.
All four boys, aged between nine and 11, were on the beach when the attack took place.
The Israeli army said the killings appeared to be the "tragic outcome" of a strike targeting Hamas militants.
Israeli attacks have killed 216 Palestinians in the past ten days, while one Israeli has been killed by Palestinian rockets.
TOP STORIES

RTÉ News – News Headlines