Tuesday 13 May 2014 06.27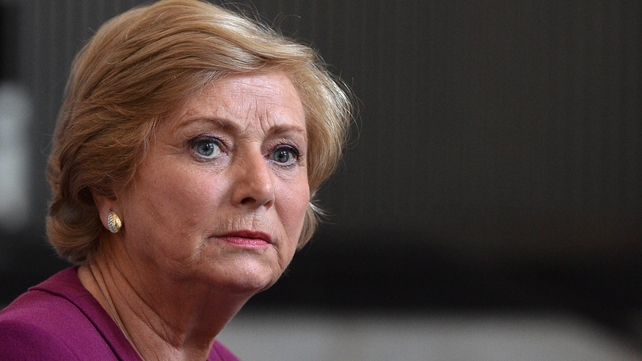 It will be Frances Fitzgerald's first Cabinet meeting as Minister for Justice
Minister for Justice Frances Fitzgerald is due to bring a memo to Cabinet this morning on the findings of the Guerin Report.
It was critical of how allegations made by garda whistleblower Sergeant Maurice McCabe were handled by gardaí, former minister for justice Alan Shatter and the Department of Justice.
It led to the resignation of Mr Shatter last week.
The Government has already agreed to set up a Commission of Investigation into the matter.
Taoiseach Enda Kenny has said the terms of reference will not be finalised for a number of weeks. 
It is also not clear if the findings of the Cooke Report into allegations of surveillance of the offices of the Garda Síochána Ombudsman Commission will be incorporated into the terms of reference.
A Government spokesman said last night it had not yet received the report, but it is due imminently.
Meanwhile, Government Chief Whip Paul Kehoe said he expects the Dáil will debate the findings of the Guerin Report this week.
Chairman of the Oireachtas Justice Committee David Stanton has confirmed that it has invited the Secretary General of the Department of Justice Brian Purcell to appear before the committee on Thursday.
Members want to discuss the fallout from the Guerin Report, administration issues in the department and the resignation of the former garda commissioner Martin Callinan.
Mr Stanton said the committee had not yet received a reply from Mr Purcell.
TOP STORIES

RTÉ News – News Headlines