Friday 21 March 2014 17.58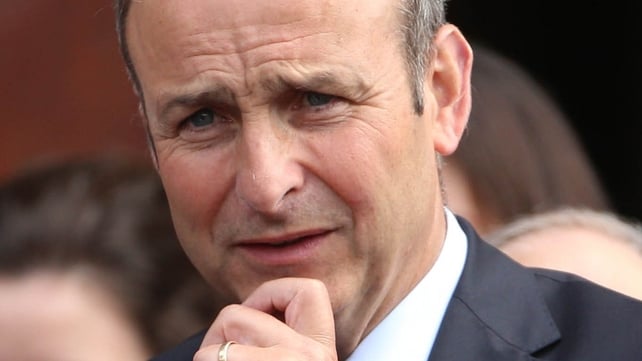 Micheál Martin will address the Fianna Fáil Ard Fheis this evening
About 3,000 delegates are due to attend the Fianna Fáil Ard Fheis in Killarney in Co Kerry over the weekend.
The event will begin later this evening with an address by party leader Micheál Martin.
The Ard Fheis is taking place nine weeks before the European and Local Elections, which will be a major test for the party and for its leadership.
At the last Local Elections in 2009, Fianna Fáil received 25% support. However, two years later in the General Election the party's vote dramatically fell to 17%.
What next for Fianna Fáil? Read a blog by Brian Dowling of RTÉ's Political Staff
Based on the latest opinion polls, the party stands at between 19-22%, but the May elections will provide electoral clarity on its position and attempts to rebuild the party.
The elections will be a key focus of the Ard Fheis.
The party has selected over 400 candidates in the Local Election and is running five in the European Election.
Fianna Fáil will be particularly focusing on building its support in the capital, where it currently has no TDs.
Many candidates will join the party's spokespeople in a series of discussions tomorrow on a number of issues.
Delegates will also vote on 220 motions, ranging from calls for an independent police commission to proposals for the negotiation of a new national wage agreement, to the consideration of the party fielding candidates in Northern Ireland in 2019.
The event will conclude tomorrow evening with a televised address by Mr Martin.
TOP STORIES

RTÉ News – News Headlines