Updated: Monday, 17 Feb 2014 16:29 | Comments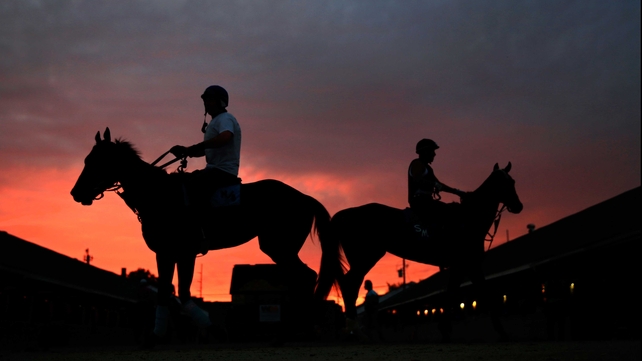 Trainers Mahmood Al Zarooni and Gerard Butler were disqualified from racing last year after being found guilty of administering steroids to their charges
The Irish Turf Club will pay "close attention" to a County Tipperary court hearing involving an unnamed trainer who has been charged with the possession of unlicensed animal remedies.
The Department of Agriculture has brought the case following a reported inspection of the trainer's yard, with the precise nature of the medicines currently unclear.
A statement said: "The Department of Agriculture, Food and the Marine confirms that a hearing is scheduled for Carrick-on-Suir District Court on Thursday.
"Charges are being brought under the Animal Remedies legislation, alleging offences relating to possession of animal remedies.
"A person who commits one of the offences listed above is liable on summary conviction to a fine not exceeding 5,000 euro or to a term of imprisonment not exceeding six months or to both."
Denis Egan, chief executive of the Turf Club, confirmed the body is aware of Thursday's scheduled hearing.
"The case involves banned animal remedies. We don't know yet the precise nature of these products. But we will be paying close attention to what happens," Egan told the Irish Times.
User contributions and/or comments do not, unless specifically stated, represent the views of RTÉ.ie or RT&Eacute.
Click here for Terms of use

RTÉ Sport sport headlines