Thursday 20 February 2014 09.00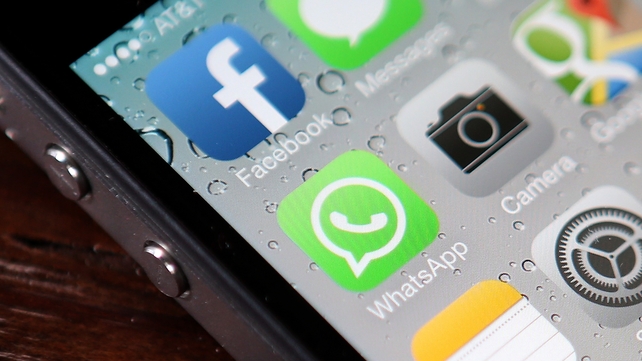 WhatsApp deal will place Facebook closer to the heart of mobile communications
Facebook will buy fast-growing mobile-messaging startup WhatsApp for $ 19 billion in cash and stock.
The landmark deal will place the world's largest social network closer to the heart of mobile communications and may bring younger users into the fold.
The transaction involves $ 4 billion in cash, $ 12 billion in stock and $ 3 billion in restricted stock that vests over several years. 
The WhatsApp deal is worth more than Facebook raised in its own IPO and underscores the social network's determination to win the market for messaging.
Founded by Ukrainian immigrant Jan Koum, and a Stanford alumnus, Brian Acton, WhatsApp is a Silicon Valley startup fairy tale, rocketing to 450 million users in five years and adding another million daily.
"No one in the history of the world has ever done something like this," Facebook's chief executive Mark Zuckerberg said on a conference call last night.
WhatsApp was the leader among a wave of smartphone-based messaging apps that are now sweeping across North America, Asia and Europe. 
The deal provides Facebook access to new users, including teens who avoid the mainstream social networks but prefer WhatsApp and rivals, which have exploded in size as private messaging takes off.
How the service will pay for itself is not yet clear. Zuckerberg and Koum on the conference call did not say how the company would make money beyond a $ 1 annual fee, which is not charged for the first year. 
"The right strategy is to continue to focus on growth and product," Zuckerberg said.
Zuckerberg and Koum said that WhatsApp will continue to operate independently, and promised to continue its policy of no advertising.
"Communication is the one thing that you have to use daily, and it has a strong network effect," said Jonathan Teo, an early investor in Snapchat, another red-hot messaging company that flirted year ago with a multibillion dollar acquisition offer from Facebook.
Facebook is paying $ 42 per user with the deal, dwarfing its own $ 33 per user cost of acquiring Instagram.
By comparison, Japanese e-commerce giant Rakuten just bought messaging service Viber for $ 3 per user, in a $ 900m deal.
Analysts warned that while investors may welcome the addition of such a high-growth asset, it may point to an inherent weakness in the social networking company that has seen growth slow in recent quarters.
Facebook pledged a break-up fee of $ 1 billion in cash and $ 1 billion in stock if the deal falls through.
"Almost five years ago we started WhatsApp with a simple mission: building a cool product used globally by everybody. Nothing else mattered to us," Mr Koum said in a blog post.
"Today we are announcing a partnership with Facebook that will allow us to continue on that simple mission.
"Doing this will give WhatsApp the flexibility to grow and expand, while giving me, (co-founder) Brian (Acton), and the rest of our team more time to focus on building a communications service that's as fast, affordable and personal as possible."
A look at some of the biggest deals in the tech sector
TOP STORIES

RTÉ News – Business Headlines