Wednesday 05 February 2014 09.07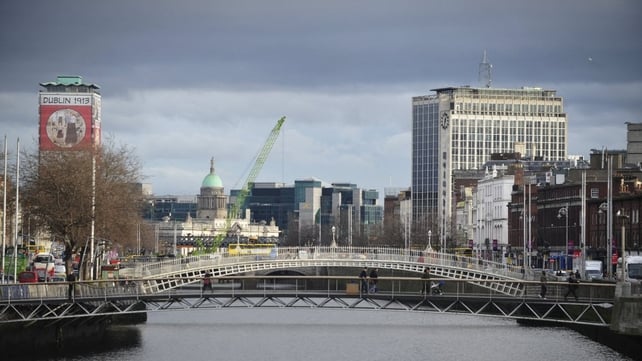 Investec Purchasing Managers' Index of activity in the services sector stood at 61.5 in January
The country's services sector began the year on a solid footing with strong exports keeping its growth rate near a seven-year high recorded in December. 
The Investec Purchasing Managers' Index of activity in the services sector showed a reading of 61.5 in January, far above the 50 line that divides expansions in activity from contractions.
The index covers businesses from banks to hotels and accounts for 70% of the country's economic output. 
It was the sector's 18th month of growth in a row and was only slightly lower than December's 61.8 – the highest reading since February 2007.
It was also far above the euro zone average of 54, itself the strongest month the 18-member bloc has posted since mid-2011.
"With order books and payrolls on the rise and the expectations component standing at its joint-highest level since October 2006, it is clear that the outlook for the services sector in Ireland remains very encouraging indeed," commented Investec Ireland's chief economist Philip O'Sullivan.
In one encouraging sign, the sub-index for new export business among firms rose to 64.9 from 62.6, the 30th consecutive month of growth and the highest since this subindex began.
Ireland's usually robust export sector has been struggling due to the mixed picture in Europe and the expiry of patents among the many drugs companies located here. But the Government expects exports to rebound this year and grow by 1.9%.
TOP STORIES

RTÉ News – Business Headlines