Monday 14 April 2014 11.21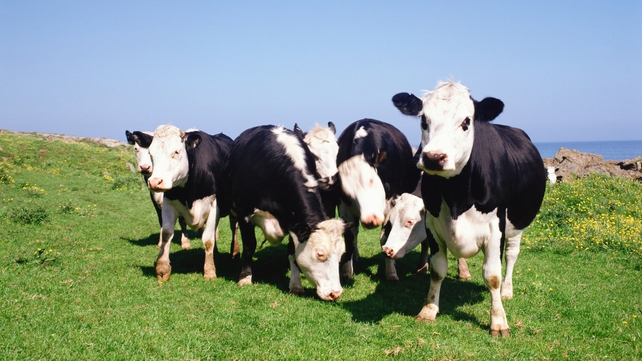 The value of animals and live exports grew by 15% in February
There was a 3% rise in the value of Irish exports in February when compared with the same month of 2013, according to preliminary figures from the Central Statistics Office.
The value of exports stood at €6.79bn during the month, according to the figures, up €168m on February of last year.
Meanwhile the value of imports rose on an annual basis, up 2.8% to just above €4bn.
Overall this led to a slight widening in the trade surplus, which stood 2.2% higher at €2.77bn in February.
One of the main drivers of export growth during the month was in the food and live animal sector, which saw export value rise 15% year-on-year to stand at €710m.
Essential oil exports were 14% higher at €561m, while exports of organic chemicals rose 4% to €1.37bn.
Food and live animals, chemicals and mineral fuels, lubricants and related materials also saw a decline in import value during the month; however the value of machinery and transport imports countered this with a 15.4% increase in February.
TOP STORIES

RTÉ News – Business Headlines