Saturday 19 July 2014 20.05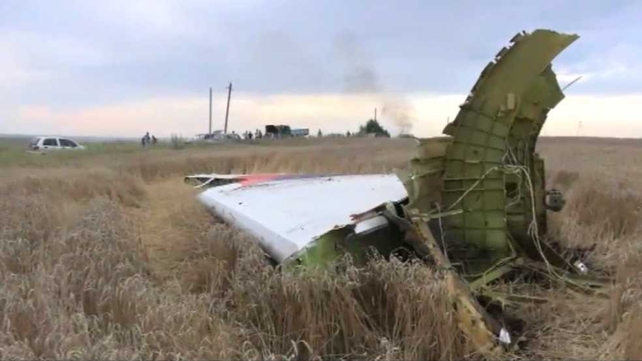 Ukrainian authorities and Russian-backed separatists have accused each other of bringing down the plane
International monitors have said they have been allowed to see more of the site where a Malaysian airliner crashed in rebel-held eastern Ukraine.
But gunmen still stopped them approaching some of the wreckage.
There were tense scenes with pro-Russian rebels clearly uncomfortable at having observers and the press present.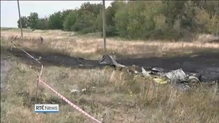 RELATED AUDIO & VIDEO
Securing the site and preserving evidence is crucial for investigators to try to piece together what, and who, caused the airliner to plunge.
Some officials suggest that the scene has already been compromised.
Gumen had formed a line along the edge of the fields where the plane crashed.
The pro-Russian rebels, who want independence for Ukraine's eastern Donbass region where most people speak Russia, say they have not touched the site.
But some of them at the scene said some bodies had been taken away in trucks.
Earlier, Ukraine accused Russia and pro-Moscow rebels of destroying evidence to cover up their guilt in the shooting down of a Malaysian airliner.
It has accelerated a showdown between the Kremlin and Western powers.
              
As militants kept international monitors away from wreckage and scores of bodies festered for a third day, Russian President  urged the rebels to cooperate.
He insisted that a UN-mandated investigation must not leap to conclusions.
Moscow denies involvement and has pointed a finger at Kiev's military.
The Dutch government, whose citizens made up more than half the 298 aboard MH17 from Amsterdam, said it was "furious" at the man handling of corpses strewn for miles over open country.
It asked Ukraine's president for help to bring "our people" home.
              
After US President Barack Obama said the loss of the Kuala Lumpur-bound flight showed it was time to end the conflict, Germany called it Moscow's last chance to cooperate.              
European powers seemed to swing behind Washington's belief Russia's separatist allies were to blame.  
Family of Irish woman release statement
The family of Edel Mahady have released the following statement.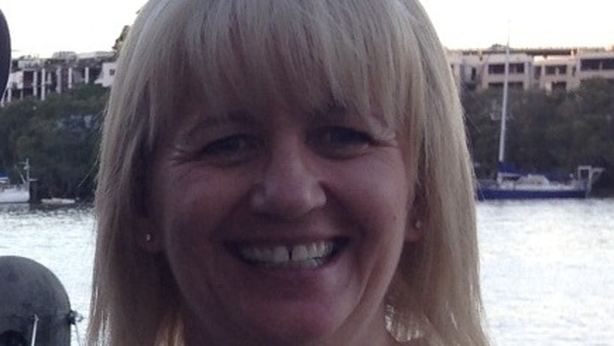 They said Ms Mahady would not have wasted time on hate.
The statement said: "Edel Mahady took care of people. She was devoted to and immeasurably proud of her husband Dereck, son Conor and daughter Ciara. If there was an Irish version of a 'tiger mother' Edel was it.
"Edel's fierce love of her family was evident in her support of her siblings through constant communication and regular visits to care for her elderly mother.
After immigrating to Australia as a newlywed, Edel gathered a group of friends and came to regard them as her Australian family.
"Edel's enthusiasm for living life was evident in the fact she held two jobs that had a great impact on two communities.
"For 14 years she was the Bursar/Office Manager at Good Shepherd Catholic Primary School whilst working as a fitness instructor at Fitness First in Cannington and Myaree.
"Edel's personality and quality of her work positively affected generations of teachers and children in the Kelmscott area.
"Her dedication to the health and wellbeing of those she trained was unfailing. 
"She loved nothing more than to champion and mentor someone struggling to lose weight, eat healthier or increase their fitness.
"Edel didn't merely 'do' her work, her humour, strength, wisdom, joy and determination drove people to achieve their best. No one wanted to let Edel down, she saw the best in people, put up with no nonsense and spoke with honesty and conviction.
"Edel dealt with prince or pauper the same. She respected hard work, integrity and regarded failure as an opportunity to do better next time. She was innovative, persistent and a champion of those who were struggling.
"She would be heartbroken to know how saddened we are by her death,
she would not want anyone to waste time on hating those who did this rather she would be expecting us to 'suck it up' and make sure we looked after those who need it and to live fully.
"Her family have shared her with many people throughout her work life but ask that at this time their privacy is respected as they grieve for their beloved wife, mother, daughter, sister and friend."
TOP STORIES

RTÉ News – News Headlines