Saturday 24 May 2014 09.09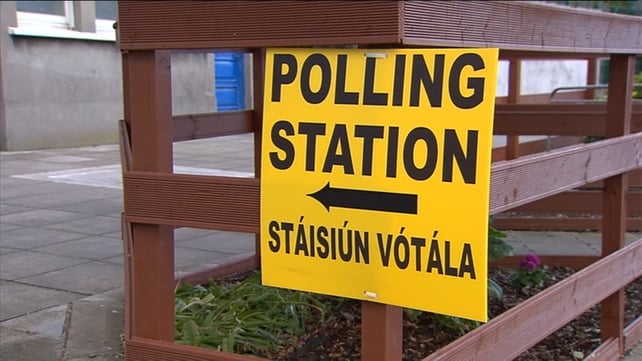 The counting of votes from yesterday's local and European elections is now under way
An RTÉ Exit poll is showing that Independent and other candidates appear to have won the highest percentage of the vote in yesterday's European and Local elections.
The poll, which was carried out by Behaviour and Attitudes, took the views of more than 3,000 voters and has a national margin of error of less than 2%.
The poll found Independents and others received 27% of the national vote in the European Elections and 28% in the locals.
The Labour Party vote appears to have slumped from 19% in the General Election to 7% in the locals and 6% in the Europeans.
Fine Gael's 36% support in 2011 fell to 24% in the local elections and to 22% in the European contest, according to this poll.
Fianna Fáil has seen an increase of 5% on its General Election showing, with the party's support estimated at 22%, which is below what it won in these elections five years ago.
Sinn Féin's support is up since the General Election from 10% to 17% in the European Elections and 16% in the Council ones.
The Green Party is estimated to be 3% in the locals and 6% in the European elections.
Support for the Socialist Party and the People Before Profit Alliance is at a combined 3%. 
Ballot boxes were opened at 9am and the counting of votes is now under way.
The votes cast in the Dáil by-elections for the Dublin West and Longford Westmeath constituencies are also being counted.
The European Parliament Election votes will not be counted until tomorrow.
The final turnout for the elections, which closed at 10pm last night, is estimated at being somewhere around 50%.
The figure for the Euro South constituency finished just above that.
Turnout in the Midlands North West is expected to be somewhere between 55% and 60%, while the turnout in Dublin is likely to have been much lower.
The results of the two Dáil by-elections will be known later today, and many of the councillors are also expected to be elected by this evening.
TOP STORIES

RTÉ News – News Headlines