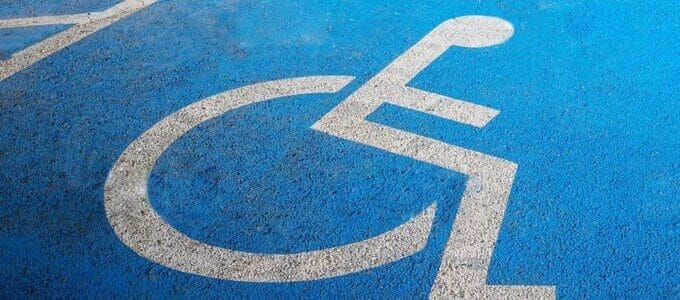 Guest post by Tom Spencer, Editor of IrishEVs
EV charging accessibility has been completely overlooked. At present, there are just four wheelchair-accessible ESB EV chargers in Ireland. Four. While many media publications will tell you that we simply need more and more EV charging points, we believe the focus needs to be as much about quality as quantity.
A further four ESB EV are under construction and are due to be completed by 2023, with a total of 50 multi-EV charger sites planned in the long term.
The 2016 Irish Census reported that a total of 643,131 people living in the Republic have a disability – that's around 13.5% of the total population.
Of those people reporting a disability, difficulty with basic physical tasks (41.1%) and issues including chronic pain, breathing difficulties and chronic illness (46.2%) ranked amongst the most common issues.
For some people living with disabilities – as is the case for many people living without disabilities – their car can be a lifeline, providing independence and greater freedom of movement that may not currently be catered for in Ireland's public transport system.
There is a gaping void in accessibility in Ireland's electric vehicle charging network, creating various challenges for EV drivers with disabilities.
Infrastructure Failings
The space to fit a wheelchair alongside your car isn't the only issue that people with disabilities might face. The height and weight of the charger can be prohibitive depending on a person's ability, as can the height of the screen and the payment touchpad.
Then there is the consistent lack of any cover from the elements at Irish charging points, which might not be an issue for able-bodied people, who can easily dash in and out to attach a charger in the rain – but for wheelchair users or people with other movement disabilities, this can leave them exposed to the elements for an extended period of time.
There is also a distinct lack of braille or audio supports for people with visual impairments – the screens on ESB and other chargers can be hard enough to read at the best of times, but without a text-to-speech function, chargers are almost entirely inaccessible for anyone with restricted sight.
Furthermore, at present EV charge points at service stations are often tucked away in the corner of the lot, away from the shops, toilets and other amenities. This poses not only an issue with accessibility, forcing people with disabilities to cover greater distances to access facilities – but can also pose potential safety issues for users that we will cover in another article.
As such, we must do more to consider the various needs of EV charging users when expanding the infrastructure in Ireland – from wheelchair-accessible bays to text and branding that recognises the needs of colourblind users.
Ireland Isn't Alone
Sadly Ireland isn't alone in not meeting the accessibility requirements of all EV users.
A 2020 survey by Zap-Map and Motability, found that one-third of disabled people had difficulties locating a suitable charger that could meet their needs, with one in seven noting specific challenges with the weight of charging cables.
As mentioned above, weight is a considerable issue. For amputee drivers or drivers in wheelchairs, the weight of the charger can severely limit their mobility when moving from where the cable is stored, to the charging port of their car, or applying the necessary force to make the connection.
The survey also highlighted a considerable lack of dropped kerbs around charge points – another common issue with Irish chargers.
At the launch of the 2020 survey, Catherine Morris, Innovation Lead at Motability, stated: "We know that one in five people in the UK are disabled and Motability's recent research estimated that there will be 2.7 million disabled drivers or passengers by 2035, with 1.35 million expected to be partially or wholly reliant on public charging infrastructure."
"As we approach what will be a transformative energy transition in the UK, there is a robust social and commercial case for ensuring that EV charging infrastructure is accessible for disabled people. If we want to work towards a society and economy that is inclusive for all, then accessibility must be a priority."
With 13% of people in Ireland living with a disability, the need for greater accessibility in EV charging facilities must be reflected here too, for drivers and passengers alike.
Incentives & Funding
The Disabled Drivers Association of Ireland – who were an essential support and resource in researching this article – have a wealth of information about the incentives available to help disabled drivers adopt electric vehicles.
The DDAI's website offers a full breakdown of the tax reliefs and financial supports available to disabled drivers and passengers, and details that these are available independently of any other tax benefits that they may be receiving.
However, it should also be recognised that the Drivers and Passengers with Disabilities Scheme also offers a fuel grant based on a per litre rate of €0.602 for petrol and €0.495 for diesel. Without equivalent financial support for EV drivers with disabilities, the Scheme can be seen to be incentivising the use of fossil fuel vehicles over zero-emissions cars.
A spokesperson for DDAI commented: "With the many changes taking place within the motoring industry, especially with the growing popularity of electric vehicles, the DDAI will continue to advocate for people with disabilities in relation to grants available to make the move from petrol or diesel to electric, tax relief in relation to the Disabled Drivers & Passengers Tax Relief Scheme and calling for electric charging points to be made fully accessible from the outset, rather than retrospectively.
Driving Inclusivity
While we may have singled out ESB, given their prominence as a state-owned company, they are far from alone in not meeting the necessary accessibility requirements for EV chargers in Ireland.
As the adoption of EVs increases, we must consider the needs of all users when we develop infrastructure – and in the meantime, we must move the conversation away from the endless pursuit of 'more' chargers, and start to focus instead on the quality, accessibility and future-proofing of the network.
This doesn't just end with charging infrastructure either, Christopher Reardon wrote a brilliant piece for The Verge discussing the need for car manufacturers to consider the needs of wheelchair users when retrofitting EVs to make them more accessible.
We must ensure that no one is left behind in the essential green revolution, and sadly people living with disabilities are already so often overlooked in society. The future we need must be both sustainable and accessible.
Author Bio
Article by Tom Spencer, Editor of IrishEVs, a consumer advice website dedicated to raising awareness about electric vehicles, overcoming the myths and misinformation surrounding them, and highlighting the role that they can play in reducing Ireland's emissions.
For more information on IrishEVs, visit www.irishevs.com or @IrishEVs on Twitter
Prepared by Suzanna Hayek
Article by [author-name] (c) Irish Tech News - Read full story here.