Tuesday 14 January 2014 11.18
1 of 2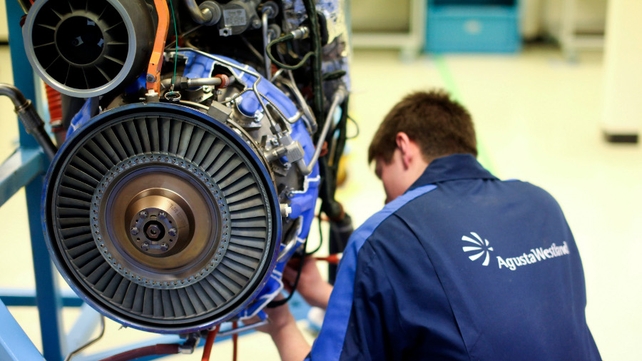 Ireland's industrial output growth was the strongest in the euro zone in November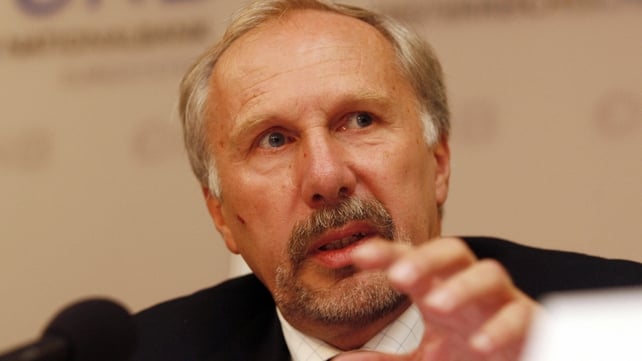 ECB's Ewald Nowotny says no risk of inflation or deflation in euro zone
Euro zone industrial output rebounded sharply in November, offering some reassurance that a modest recovery remains on track after heavy falls in October, official data showed today.
Industrial output in the then 17-nation euro zone jumped 1.8% in November after a fall of 0.8% in October, the Eurostat statistics office said.
In the full 28-member European Union, industrial production gained 1.5% after dropping 0.5% in October, it said.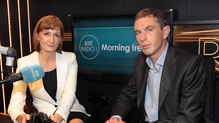 RELATED AUDIO & VIDEO
Compared with November 2012, industrial output rose by 3% in both the euro zone and the EU.
In November, the biggest monthly gain was in Ireland with 11.7% while economic powerhouse Germany was up 2.4% and struggling France rose 1.4%.
Industrial output figures can be volatile but after a second monthly fall in a row in October, analysts voiced concern the euro zone's recovery appeared to be stalling.
The euro zone escaped a record 18-month recession in the second quarter with growth of 0.3%, only for this to slow to a marginal 0.1% in the third.
Ireland recorded the fastest annual rate of growth in industrial production.
Industrial production here rose by 13.2% over the year to the end of November 2013.
Ireland also recorded the highest monthly rate of growth in production at 11.7%.
Euro zone economy could top expectations – Nowotny
Meanwhile, the euro zone might see stronger than expected growth this year, European Central Bank Governing Council member Ewald Nowotny said today.
The ECB raised its growth forecast for this year slightly in December and expects the euro zone's gross domestic product (GDP) to grow 1.1%.
"Maybe there is even potential on the upside (to our forecasts)," said Nowotny, who is also the head of Austria's central bank.
He adding that the outlook for Europe as a whole was now much better than it was a year ago.
"Maybe some countries like Germany, like Austria, might reach the 2% growth. We are still cautious in that our prediction is a bit lower but that might be something to be expected," Nowotny said.
He also stressed that the ECB saw no risk of deflation or inflation in the euro zone, "not in short run and also not in medium run".
TOP STORIES

RTÉ News – Business Headlines