Friday 14 February 2014 11.29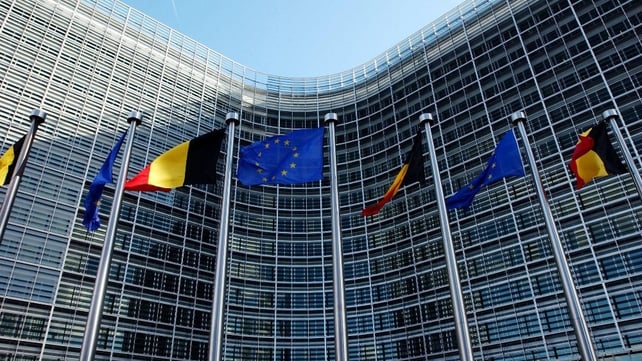 Euro zone economy grew 0.3% in the fourth quarter of 2013
The euro zone economy grew 0.3% in the fourth quarter of 2013, enough of an improvement on 0.1% in the previous quarter to suggest that modest recovery remains on track, official data showed today.
Analysts had expected a gain of 0.2-0.3%.
In the wider European Union, the economy expanded 0.4%, after 0.3% in the third quarter, the Eurostat statistics agency said.
Compared with fourth quarter 2012, the then 17-nation euro zone economy expanded year-on-year by 0.5%, with the EU up 1%.
For the full year, the euro zone shrank 0.4%, in line with Brussels' own estimates, while the 28-member EU just held to positive territory with growth of 0.1%, Eurostat said.
Among the major economies, Germany showed a gain of 0.4% in the three months from October to December, better than analyst forecasts for 0.3%.
 
In contrast, the French economy grew 0.3% in the fourth quarter but this was short of official forecasts for 0.4% while Italy managed 0.1%.
Non-euro Britain expanded 0.7%, compared with 0.8% in the third quarter as it continued to lead among the top economies in the 28-member EU.
The largest gains were seen in the emerging Europe region of eastern Europe, where Poland grew 0.6% in the fourth quarter after 0.7% in the third, while Hungary expanded 0.6% after 0.8% in the previous three month period  and Romania jumped 1.7%, unchanged.
Poland, with the biggest central Europe economy, was one of the few countries to escape recession in the fallout from the 2008 global financial and then euro zone debt crises in a region which relies heavily on Germany.
TOP STORIES

RTÉ News – Business Headlines