Friday 27 June 2014 17.26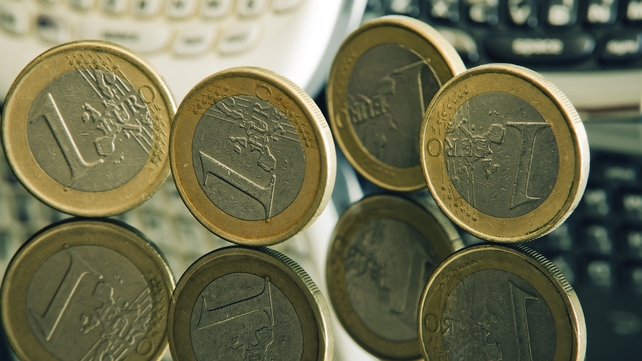 European Commission's economic sentiment index fell to 102 from a revised 102.6 in May
Euro zone economic sentiment fell unexpectedly in June on fears that fighting in Iraq would push up oil prices and that any escalation of the Ukraine crisis could drag on euro zone growth. 
The European Commission's economic sentiment index (ESI) for the 18 countries that share the euro fell to 102 from a revised 102.6 in May. Economists had forecast a rise to 103. 
The decline was mainly due to a drop in optimism in the industry and construction sectors, and among consumers. 
The Commission's survey is typically carried out in the first half of the month, since when tensions have eased between Moscow and western countries over Ukraine, where an uprising by pro-Russian separatists has claimed hundreds of lives. 
Oil prices have dropped nearly $ 3 from a nine-month high of $ 115.71 hit on June 19 as output from Iraq's major southern oilfields remained unaffected by fighting in the north and west. 
The decline in economic sentiment confirms earlier poor data such as the Purchasing Managers Indexes (PMIs) and adds urgency to European Union leaders' attempts to accelerate growth. 
Euro zone gross domestic product growth slowed to 0.2% quarter-on-quarter in the first three months of the year from 0.3% in the previous quarter. 
Analysts said that at current levels, the index still pointed to an acceleration of growth in the three months from April to June in the euro zone, although risks of a slowdown were growing. 
The Commission survey also showed that consumer inflation expectations 12 months ahead fell to 8.6 in June from 9.6 in May, continuing a trend started last October when the reading was at 16.8 and inflation started slowing sharply. 
In contrast, inflation expectations among manufacturers improved to -0.1 in June from -1.3 in May. 
Euro zone consumer inflation slowed to 0.5% year-on-year in May from 0.7% in April, prompting the European Central Bank to further ease monetary policy to bring price growth closer to its goal of just below 2%.
TOP STORIES

RTÉ News – Business Headlines