Monday 27 January 2014 15.05
1 of 2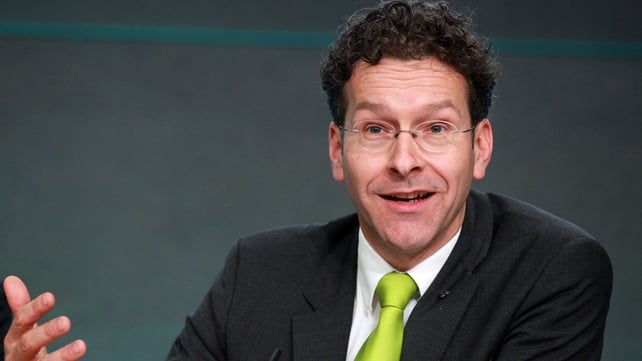 Eurogroup chief Jeroen Dijsselbloem not worried by events in emerging markets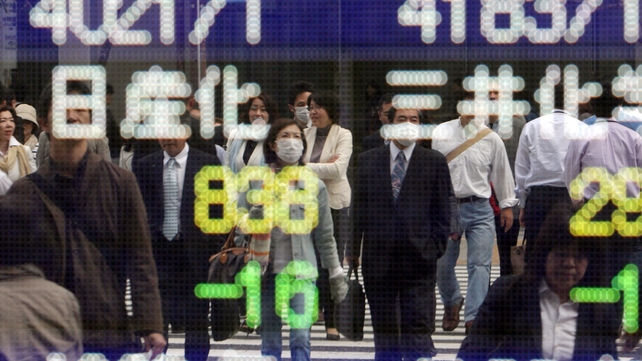 Japanese shares slump 2.5% in earlier trade today
The euro zone's recovery will not be affected by contagion from growing fears over emerging economies, Eurogroup chief Jeroen Dijsselbloem said today.
"I think they're quite different, separate issues," Dijsselbloem told reporters ahead of a meeting in Brussels of finance ministers from the 18 countries that use the euro.
"I don't think that there will be any contagion coming from those kind of risks in emerging economies back to the euro zone, no," the Dutch finance minister added.
The worries over emerging markets such as Argentina and Turkey come as the euro is overcoming the worst of its debt crisis.
Fears of turmoil in emerging economies were sparked last week after Argentina's peso slumped by 14% in two days.
Turkey's central bank announced it would hold an extraordinary meeting tomorrow as the lira slides further against the euro and the dollar. The ruble has also fallen heavily.
In Paris, French central bank chief Christian Noyer agreed that the euro zone was unlikely to be affected.
"There is no reason that Europe should be particularly hit by problems in a small number of emerging countries," he said. "I think they can fix them fairly quickly."
The head of Germany's central bank or Bundesbank, Jens Weidmann, said the troubles in the emerging markets were a "call to carry out reforms."
Asian markets suffer steep losses
Asian markets sank after the worst losses on Wall Street in seven months, with investors worried about emerging economies days ahead of a crucial Federal Reserve policy meeting.
Japan's Nikkei index , which was the best performer last year, continued its 2014 downtrend as the yen remained elevated against the dollar.
Shares in developing countries also suffered selling pressure.
The Nikkei tumbled 2.5%, while shares in Seoul fell 1.56%, Hong Kong dived 2.1% and Shanghai gave up 1%. Elsewhere, Taipei dipped 1.6% and Wellington was down 0.4%.
Manila fell 1.8%, while shares in Bangkok dropped almost 2% and Mumbai fell 2%.
Singapore ended down 1% while Jakarta ended down 2.6% weaker. Kuala Lumpur slid 1.3% while markets in Sydney were closed for a public holiday.
European markets were also mostly weaker this afternoon, with shares in the UK down over 1%. 
In New York on Friday, the Dow sank 1.96%, the biggest percentage point fall since June last year, while the S&P 500 plummeted 2% and the Nasdaq lost 2.1%.
US investors ran for cover on Friday as an 11% slump in the Argentinian peso against the dollar refuelled concerns about emerging market currencies. 
Those fears were exacerbated by data last week indicating manufacturing activity in China – a key driver of global growth – had contracted in January.
Traders will now be looking to this week's US Federal Reserve Fed meeting to see if it announces any further cuts to its stimulus programme. The central bank last month said it would reduce its bond-buying by $ 10 billion a month from January to $ 75 billion, citing a pick-up in the economy.
However, the move has raised fears of a capital flow from developing countries as investors repatriate their cash to the West.
TOP STORIES

RTÉ News – Business Headlines