Friday 11 April 2014 06.30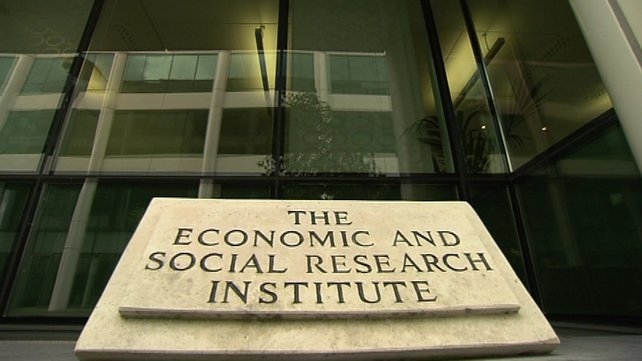 The ESRI says the Government can hit its fiscal target for 2015 by leaving taxes unchanged
The Economic and Social Research Institute has said if the economy continued at its current level of growth, the Government may have to do little or no adjustment in the next budget beyond bringing in water charges.
In its latest quarterly economic commentary, the ESRI said it expected output and employment growth this year and next to be at least as strong as 2013.
Like IBEC at the start of the week, the ESRI is forecasting much stronger growth than that foreseen by the Central Bank or the IMF.
It argues that distortions in the multinational sector caused by the Patent cliff, and changes in the accounting practices of ICT firms mean GDP is a particularly unsuitable measure of the health of the Irish economy.
The ESRI concentrates instead on GNP, which is says will grow by three and a half percent this year, and 3.7% next year, after a 3.3% rise last year.
This will be driven by an annual increase of 50,000 in the numbers in work, and a 10% rise in investment.
Based on early trends in the exchequer returns, the ESRI says the Government can hit its fiscal target for 2015 simply by leaving taxes unchanged..
Also by using the Haddington Road Agreement to have no increase in public sector pay, and introducing water charges which raise €500m from households and companies.
This is considerably less than the Government's previously planned adjustment of €2 billion, though it warns that talk of tax cuts is premature.
TOP STORIES

RTÉ News – Business Headlines