1 of 2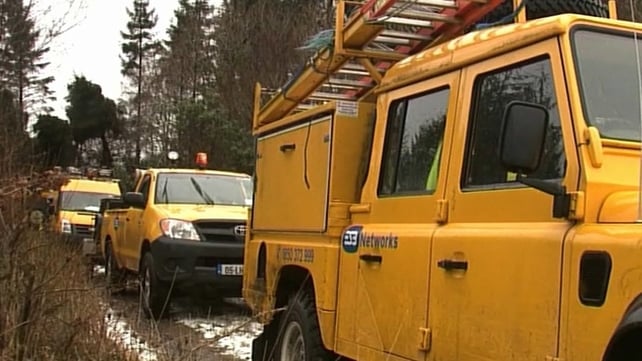 ESB crews are working to restore power to 60,000 homes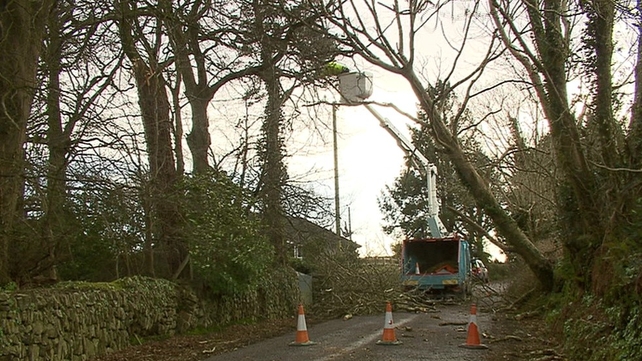 Falling trees took out many power lines around the country
ESB Networks and Eircom crews will continue to work today to fix faults to electricity and phone lines that were damaged following severe storms earlier this week.
Up to 60,000 homes and businesses have been without power overnight.
However, some customers may not be reconnected until Tuesday or Wednesday.
A new fault last night cut electricity to all customers in the Inch and Dingle areas of west Kerry.
More than 260,000 customers were without power at one point on Wednesday after Storm Darwin battered large parts of the country. 
Met Éireann has forecast further scattered heavy showers this morning, with an ongoing risk of spot flooding.
It said the showers will become less frequent as the morning goes on and will become isolated by the afternoon.

RTÉ News – News Headlines