Sunday 09 March 2014 12.41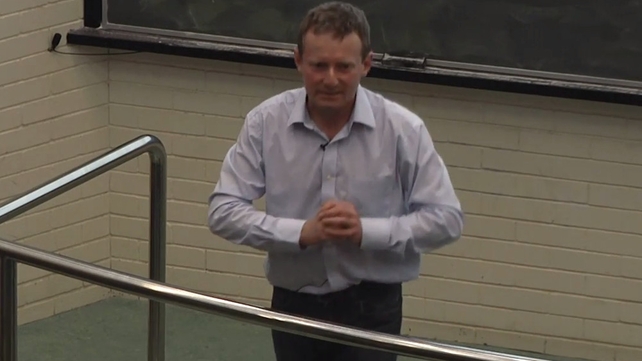 Prof Morgan Kelly said the ECB wished to have a 'trial run' on Ireland
Professor of Economics at UCD Morgan Kelly has warned that the European Central Bank is planning a "clean-up" of Irish banks which will see large numbers of small and medium-sized businesses go under.
Prof Kelly said the ECB wished to have a "trial run" on Ireland and take action against the banks' non-performing loans.
He said if there was to be a quick "clean-up" of the Irish banks, Ireland could be facing something "very, very horrible quite soon".
Prof Kelly also said a big chunk of the Irish economy could be wiped out in one go.
He was speaking at a question and answer session for students at UCD last week and his comments have been broadcast on YouTube.
Prof Kelly said the governor of the ECB and not the Government had been behind the recent recovery in the Irish economy.
However, ECB stress tests on the Irish banks could see SMEs go under and foreclosures on mortgages.
"The ECB has basically kept pumping that sweet, sweet credit into our veins and we haven't had the real crisis yet," he said.
TOP STORIES

RTÉ News – News Headlines